Strathcona is not a tourist destination by any means, but it is one of Vancouver's earliest neighborhoods and has a lot to offer to gratify urbanist's curiosity.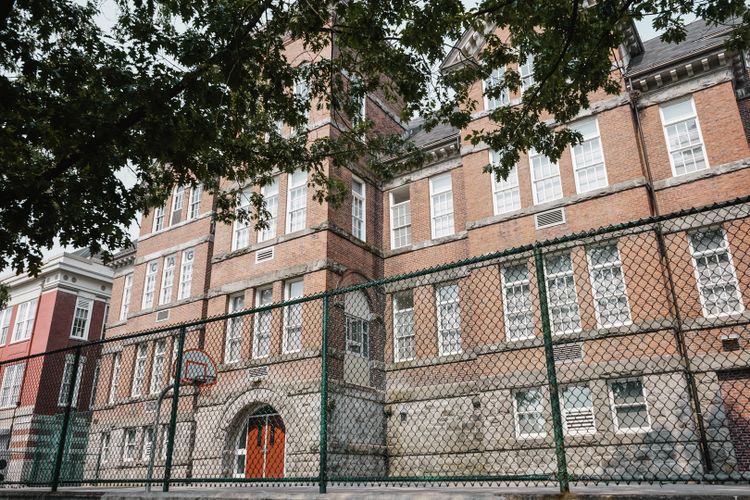 Lord Strathcona School, built in 1897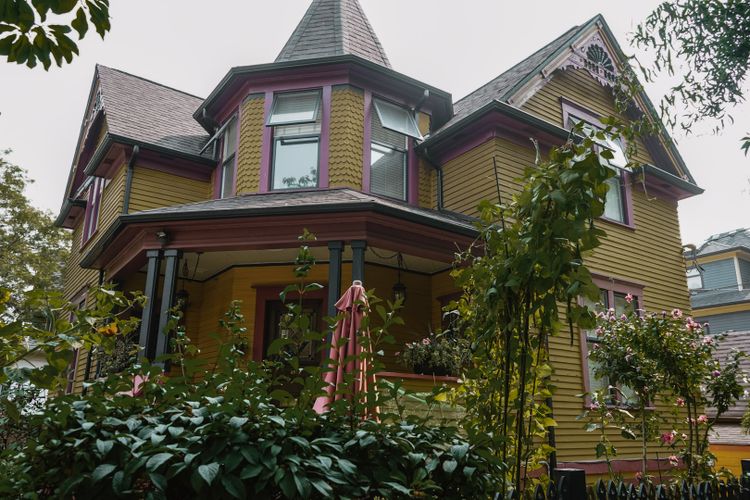 The Principal's House
Every summer, Regulatory Authority The Architectural Institute of British Columbia (AIBC) offers Architectural Walking Tours featuring six Vancouver and three Victoria neighborhoods, to engage and educate participants about the value of architecture and built environment and its integral role within society.
With a knowledgeable guide from AIBC, I joined a tour that featured Strathcona neighborhood to learn about its historical
value.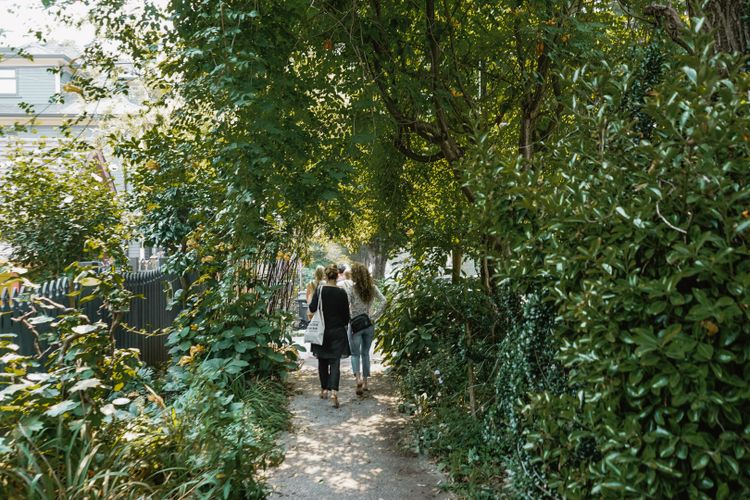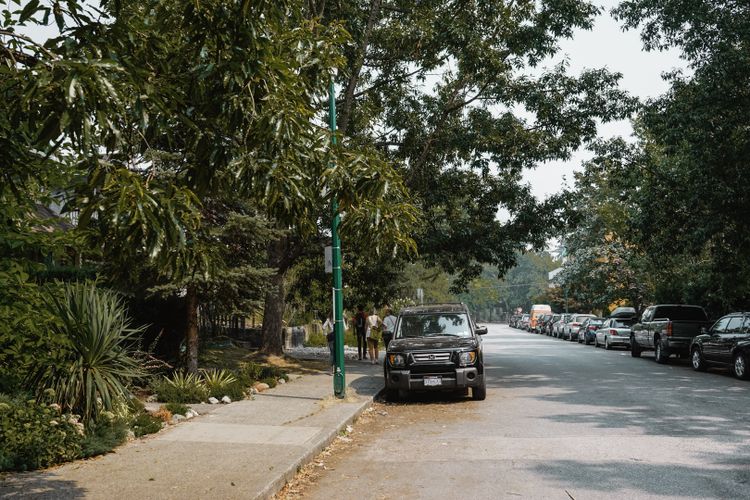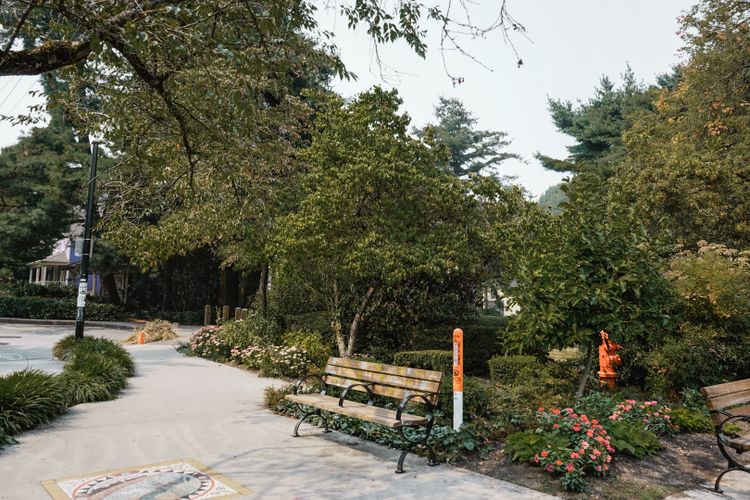 Strathcona is a neighborhood of residential houses and apartment buildings, bordered by Chinatown to the west, and Canadian National Railway and Great Northern Railway classification yards to the south.
Since the city's founding in 1886 until 1920, the population of Strathcona grew significantly, as its convenient location as a railway terminus. Strathcona has always been a working-class neighborhood, and it has been known by its diverse residents from many ethnic backgrounds. For instance, Hogan's Alley, the nucleus of Vancouver's first concentrated black community, was located at the southwestern edge of Strathcona (Watch this video to learn more).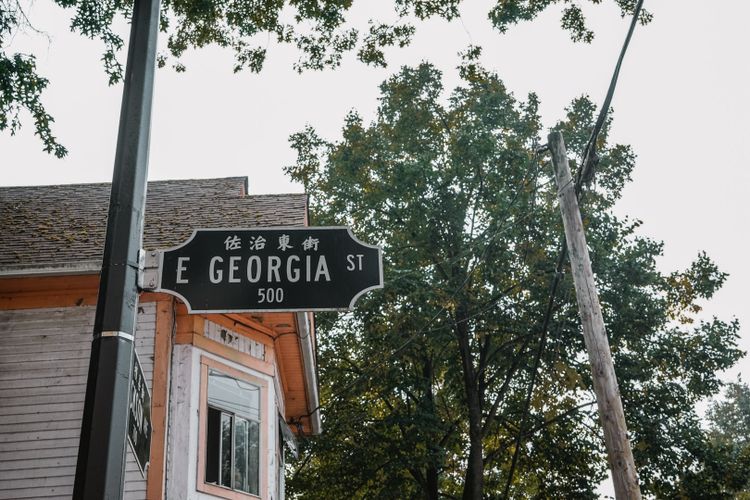 In Strathcona, the majority of residents speak Chinese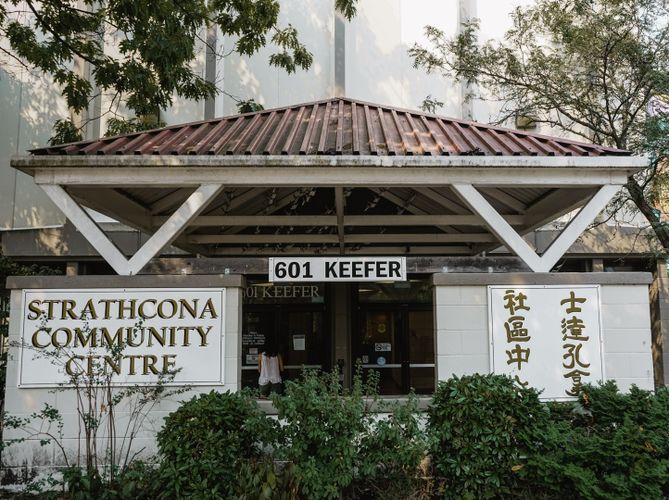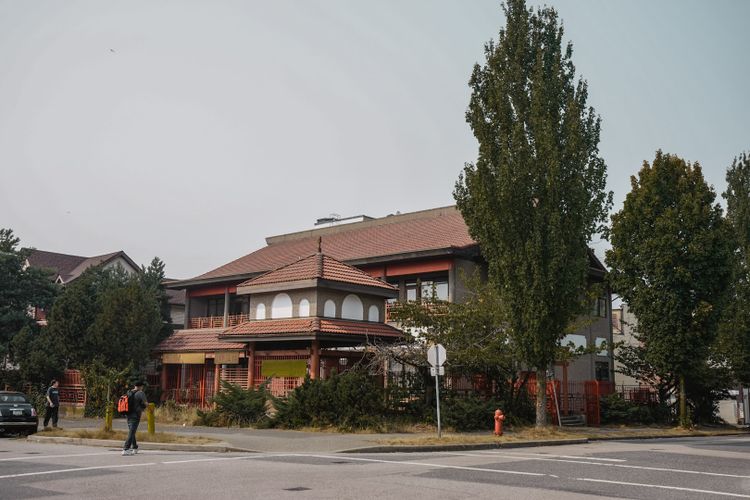 Fight against a massive redevelopment scheme of public housing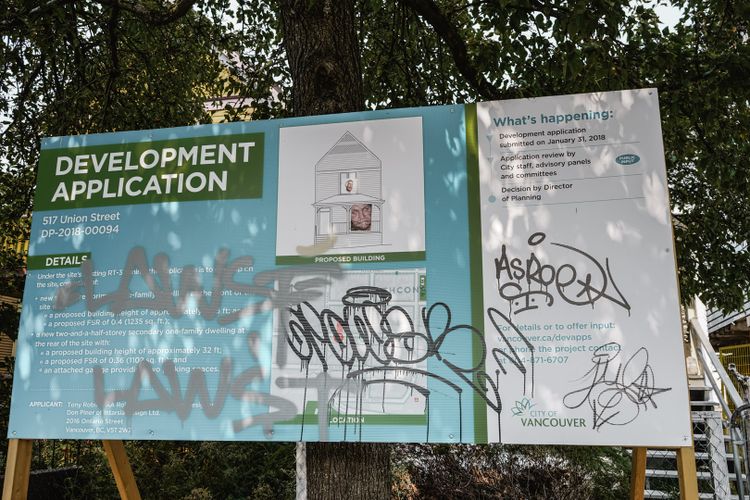 In the 1950s, City planners earmarked Strathcona for demolition as part of a massive urban renewal program to build public housing — the redevelopment would have wiped out most of the historical unique buildings in the neighborhood, introducing new block upon block of identical apartments buildings and townhouses. It also included a plan for creating an inner city freeway, which would have destructed some parts of Gastown and Chinatown. (I am glad that the plan was ultimately stopped — However, construction of the first phase demolished part of Hogan's Alley — a heart of black community (check Black Strathcona).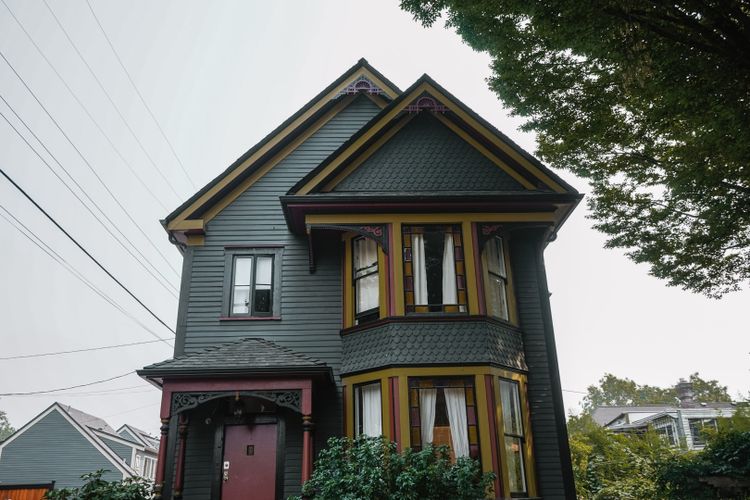 One of the residential house that was featured during the tour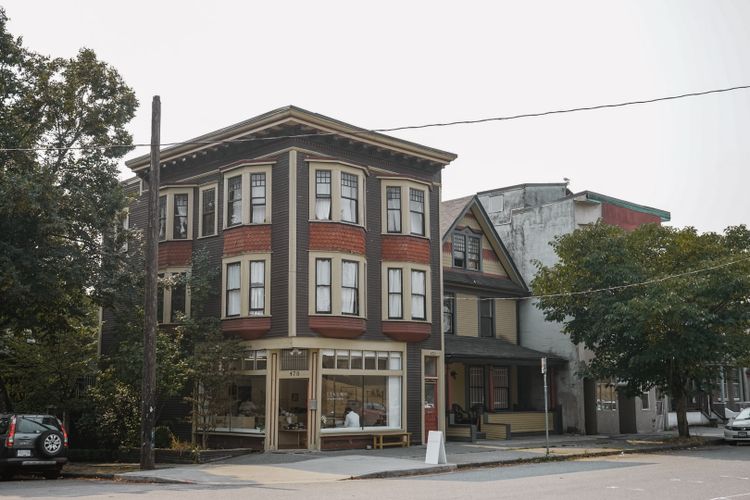 Strathcona residents mobilized in opposition. They argued for the retention and renovation of the area's eclectic mix of housing but by the time the redevelopment proposals were shelved 15 blocks of the neighborhood had already been demolished. In 1968, the community convinced federal, provincial and municipal governments to support a $5 million rehabilitation project that included homes, street and sidewalk repairs, and the creation of new parks.
They managed to demolish some blocks of the neighborhood — however, the massive renewal plan itself was called off thanks to opposition from the community, led by residents.
Restoration and heritage registration created a beautiful eclectic mix of housings
In 1968, they succeeded to convince the government to a $5 million rehabilitation project, in order to restore homes, street, sidewalk, and parks.
Now, Strathcona has one of the largest concentrations of 19th and early 20th century buildings in Vancouver, with a unique mix of architectural styles. Some of them are almost 100 years old and are registered as heritage buildings.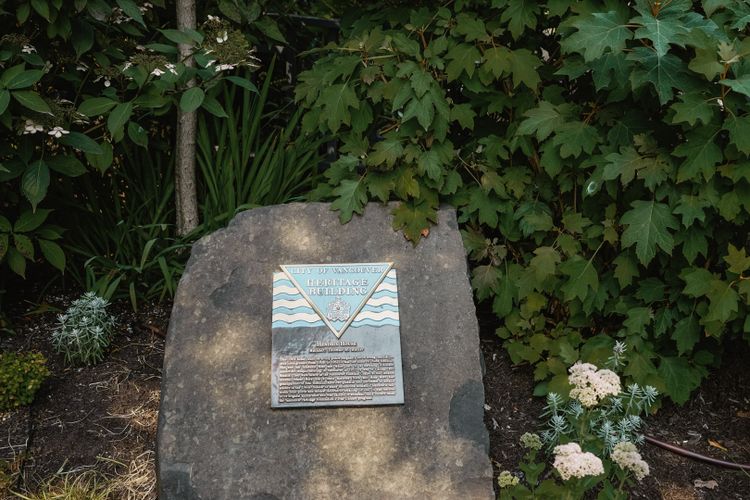 You can take a walk in the neighborhood, observing some unique old houses. There is usually a sign if a building is registered as a heritage, which in some cases has been supported by grants from the "Restore It!" program from Vancouver Heritage Foundation.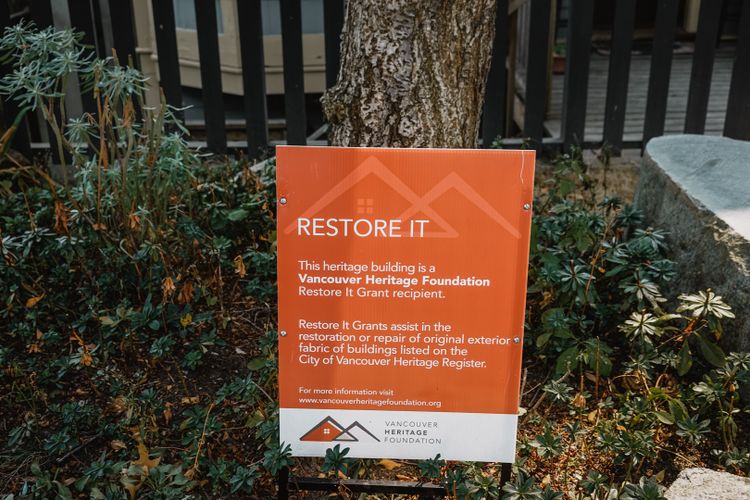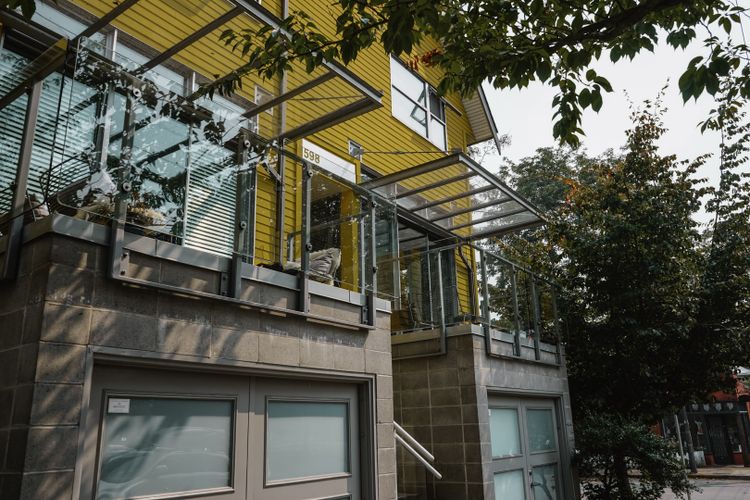 One of the restored buildings — it has decorative garages in respect of its original shape and feature
Styles range from famous Vancouver special to large "Queen Anne" homes decorated with elaborate brackets and shingle work.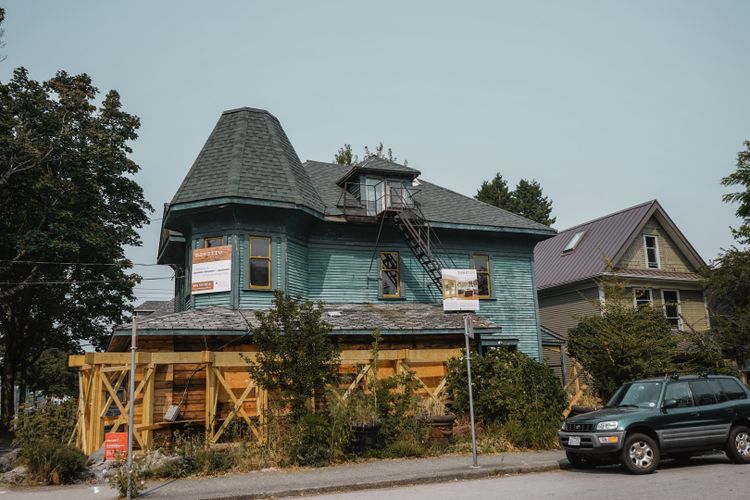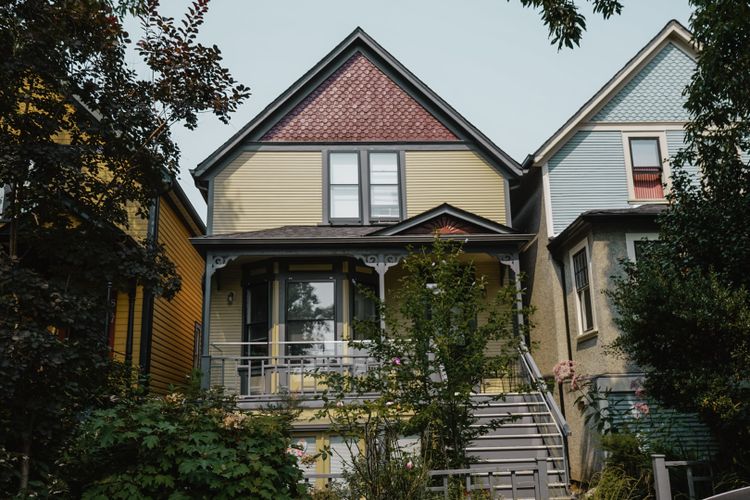 It's been said that Strathcona has been subjected to a significant gentrification process in recent years, due to housing stock restoration is raising property values. This process might completely change the demography of residents in the neighborhood, attracting wealthier house owners. Strathcona is still in the process of change — that is why it is very interesting to go a little bit further than downtown, to check out one of the unique neighborhoods in Vancouver now.
Reference: