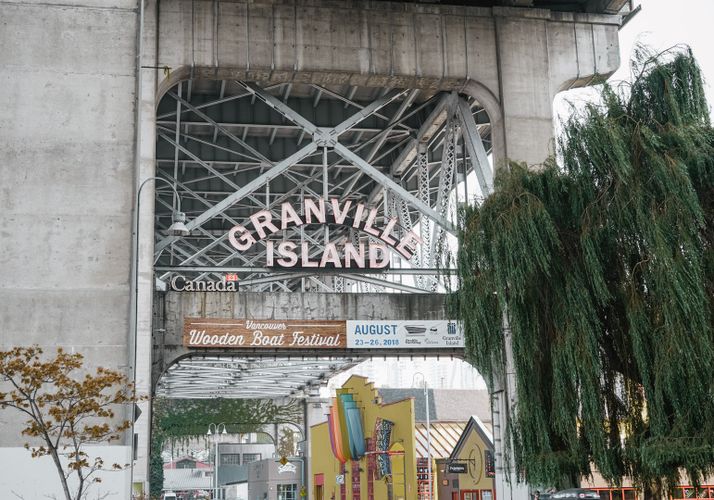 Granville Island is one of the most popular touristic destinations and a bustling public space in Vancouver, but it is also a site that had significant impact on Vancouver's urban design history. If you ever get a chance to visit Granville Island, I would recommend paying attention to not only the unique markets and art galleries, but also the urban design/planning decision and history behind it.
Industrial heritage and a place for people
Up until the late 1970s, Granville Island was a mere industrial wasteland, nestled under the Granville Street Bridge on False Creek.
Granville Island was completed in 1916, using material dredged from False Creek. It was to create 41 acres of land to be used by industry, and over 40 years various factories thrived on the island while the city of Vancouver grew around it.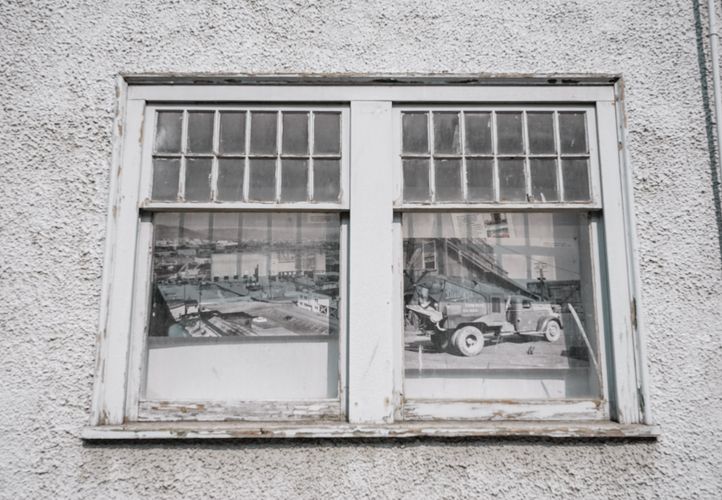 Old pictures from the past, spotted on a building window
What happened then? A same old story —in the 1960s, many of the industries began to move out due to changing market. The remaining were left dirty, and the land was heavily contaminated. You can check some pictures from the old days here.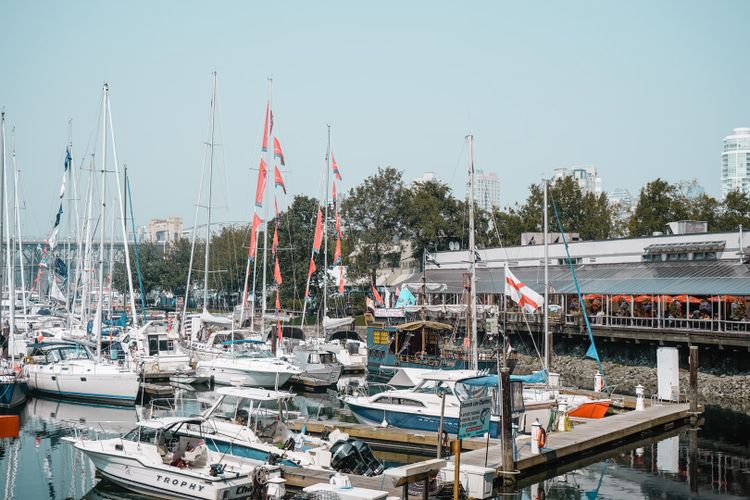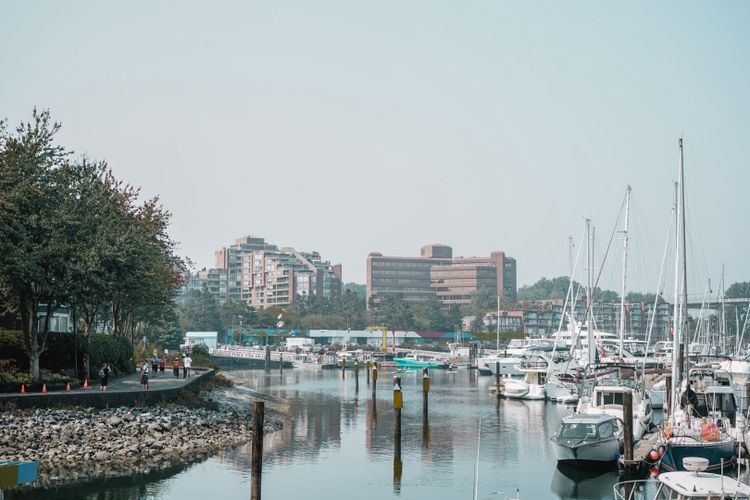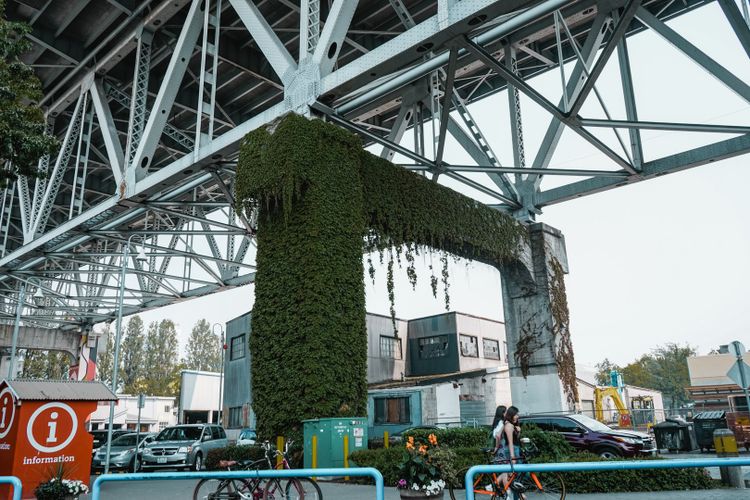 In 1973, The Canadian government assigned the Island to the Canada Mortgage and Housing Corporation (CMHC) for the management and redevelopment of the land, and this is when all the urban development started that shapes the island as it is now.
It was agreed between The Canadian government and CMHC that the Granville Island would become a "people place", accessible to everyone. At the same time, it should stay reflective of its industrial maritime heritage, by re-using existing buildings as much as possible.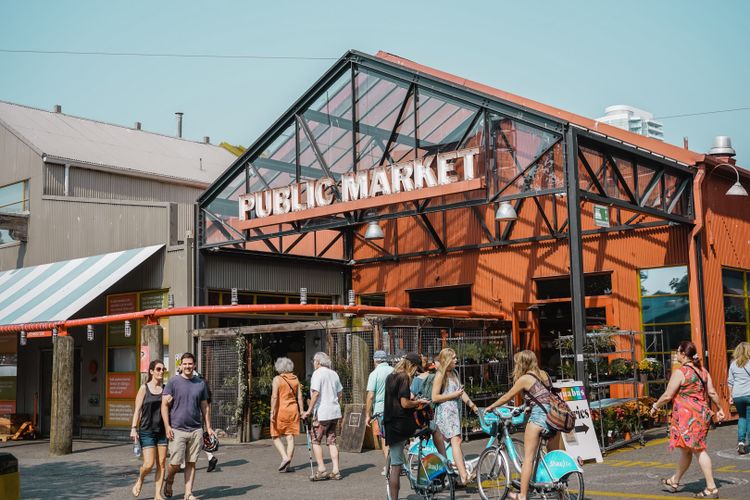 The Public Market opened in 1979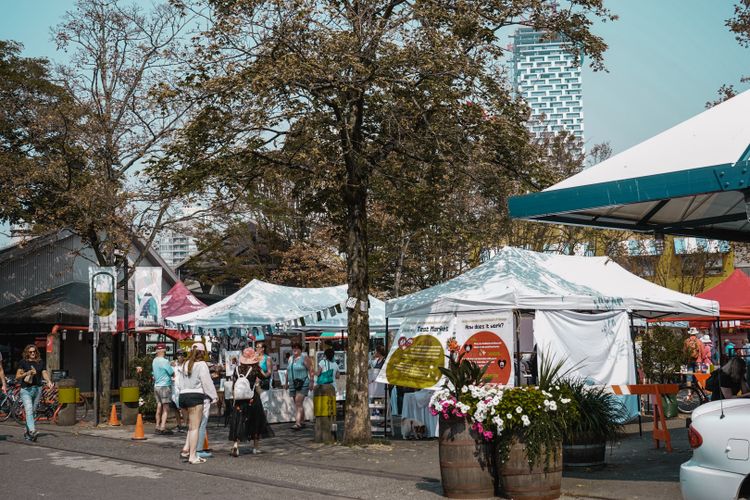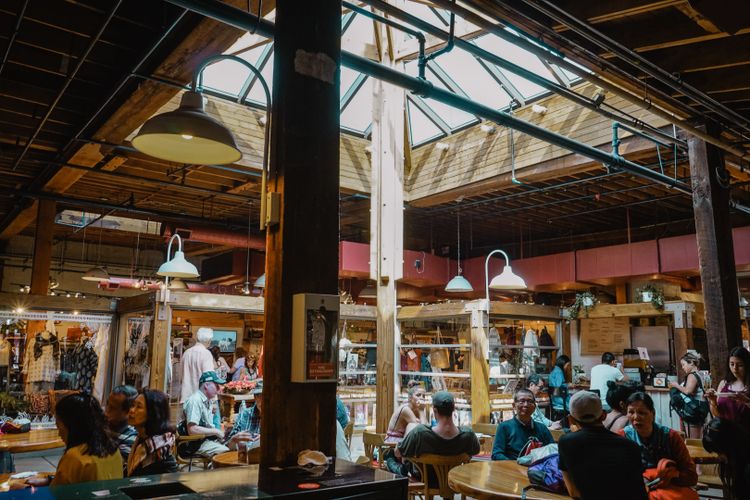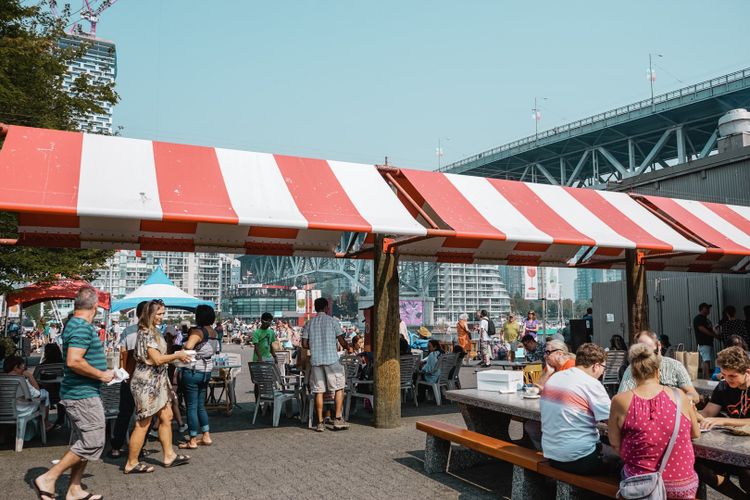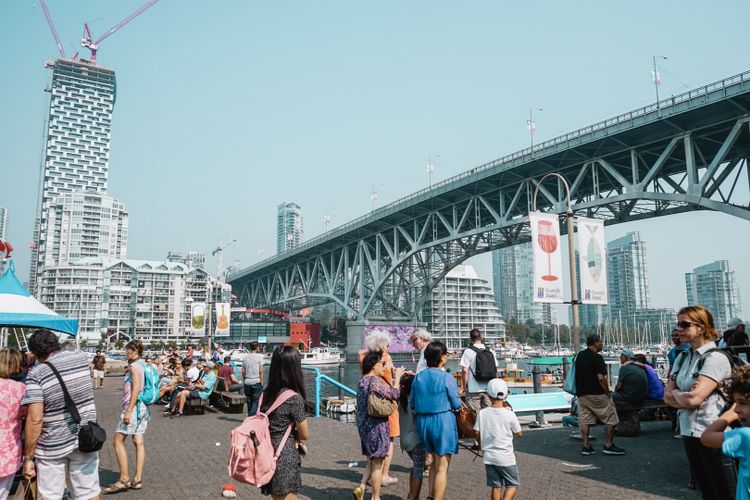 Unique, organic development
Granville Island is federal land, that is why there was unique (rather loose) zoning and other criteria were applied during the development — they broke so many of the accepted rules of public space. This is how the current beautifully-messy(!) urban space was shaped.
I would end with this quote — which accurately depicts how it is like to be in Granville Island today.
Under federal control, the result was a mishmash of vehicle and pedestrian traffic that creates an urban space unlike anything else in the city — to say nothing of the mixed-use zoning that saw an active public market almost next door to a still-operating nail factory. — Matt Meuse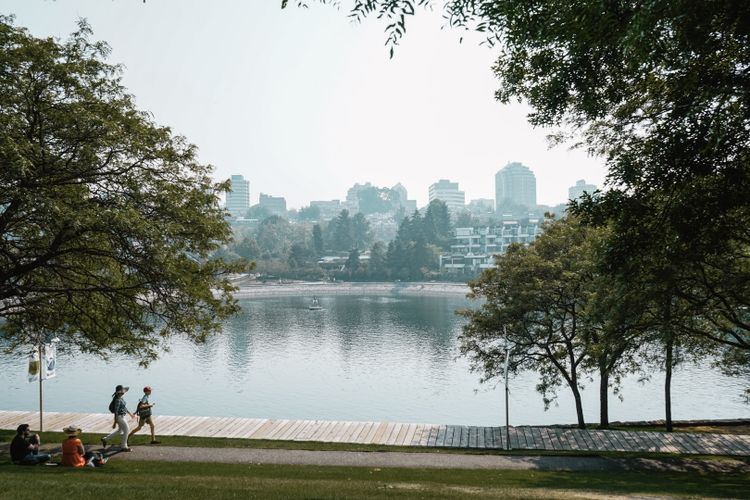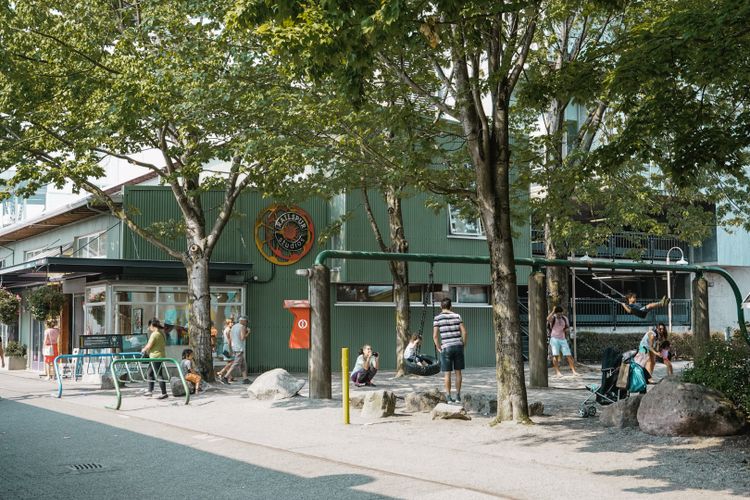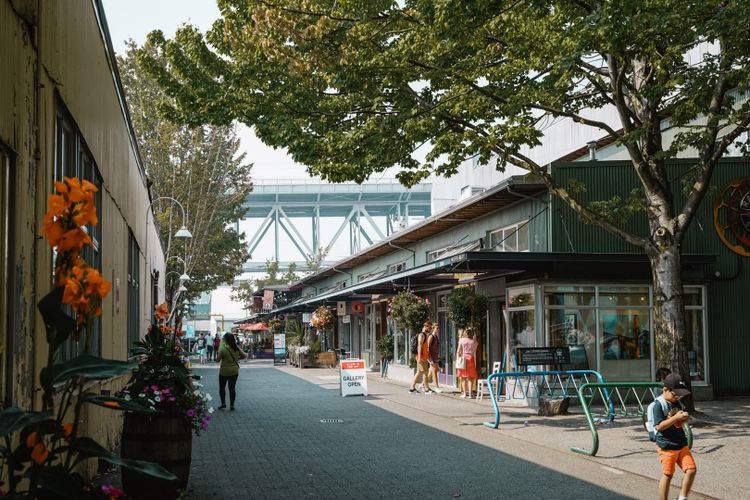 I highly recommend a visit!
Reference: