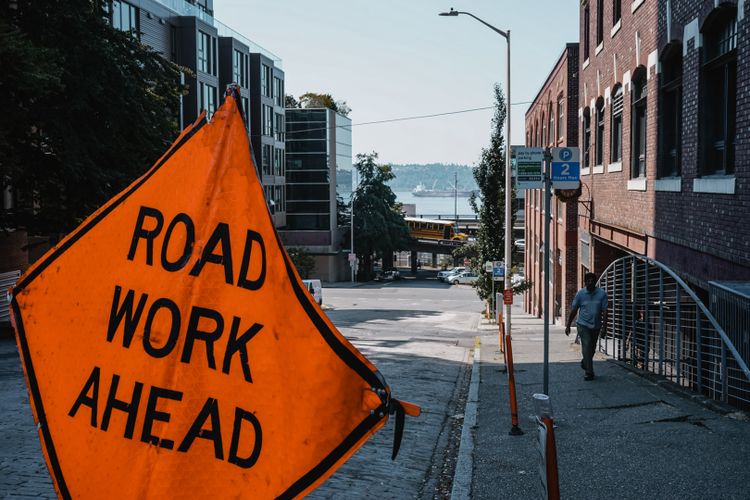 I love the Urbanist, a Seattle-based non-profit organization who believes in cities as a unique platform for addressing many of the most difficult problems we face. They focus on writing and researching, as well as organizing educational events and Meetup to engage with citizens to discuss the future of cities.
I've been following their work and reading some of the most helpful articles by them, and this time I finally got a chance to join one of their event called Urbanist Walking Tour. This time the theme was about The Waterfront Seattle, where there is a massive urban renewal project going on.
Background


Completed map of the development plan from here
We visited Friends of Waterfront Seattle, part of the City of Seattle's Office of the Waterfront, which is working closely with civic leaders, stakeholders, and the broader Seattle public to create a "Waterfront for All." You can check out their Documents Library, and this presentation is particularly helpful to understand the project broadly.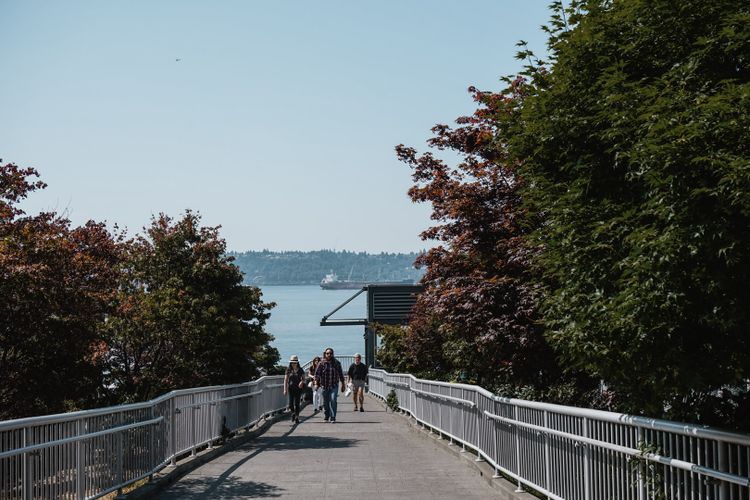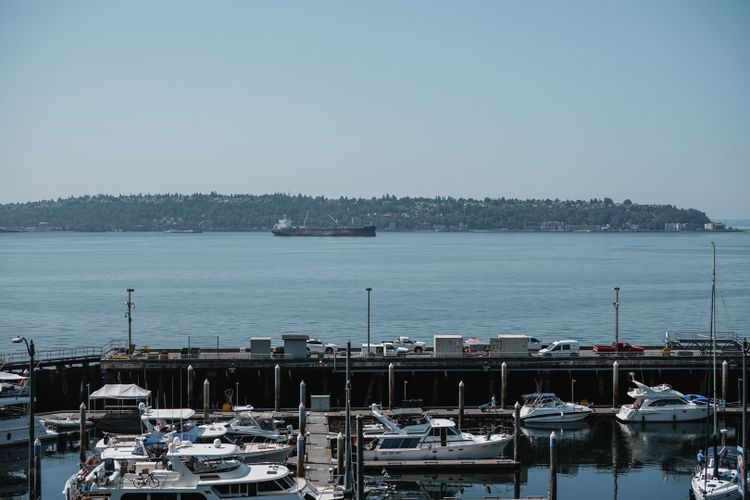 The City of Seattle released a Concept Design, Framework / Strategic Plan in July 2012 to announce the overall vision for the waterfront. The Waterfront Seattle Program is transforming the area from Pioneer Square to Belltown, trying to (re)connect downtown Seattle and Elliott Bay.
Once Alaskan Way Viaduct is removed this year in 2018, the project will be working to create twenty acres of new and improved public space, multimodal surface streets along Alaskan Way and Elliott Way to serve all modes of travel, and better connections between center city neighborhoods and Elliott Bay.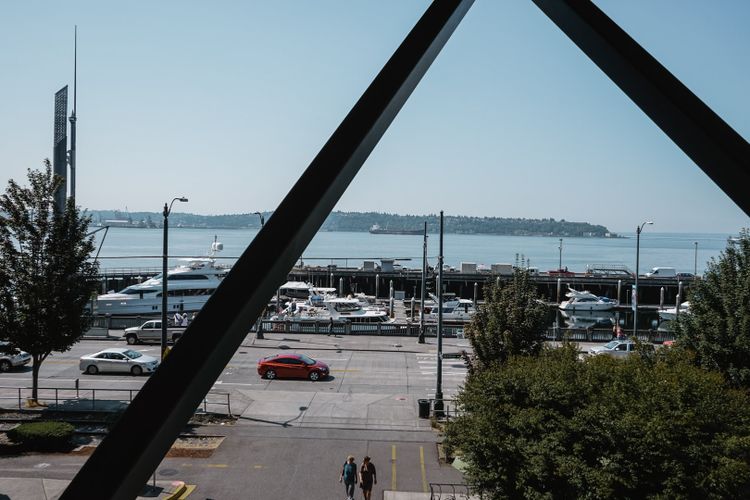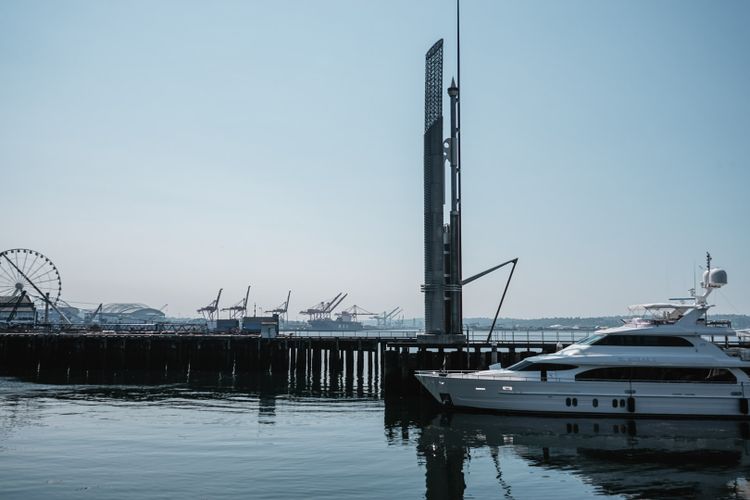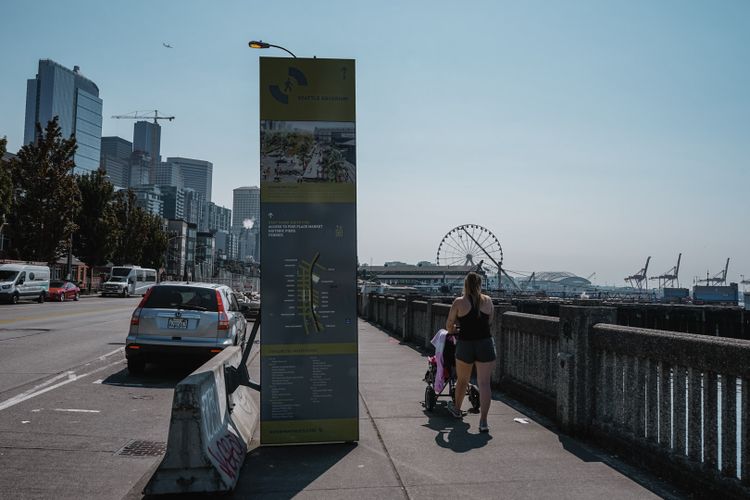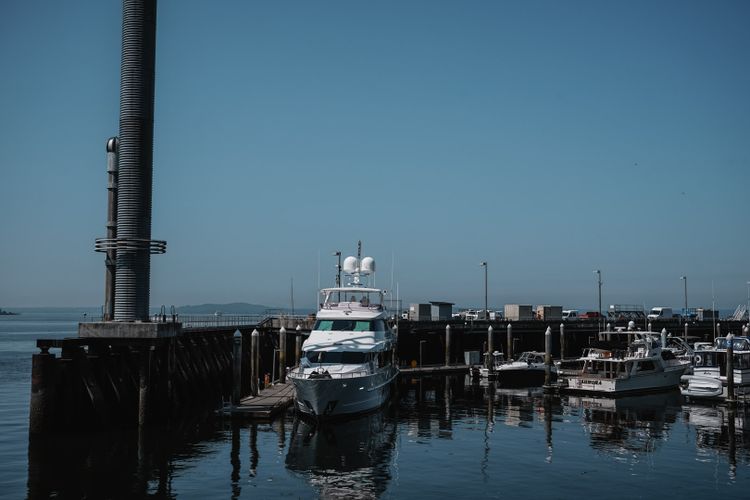 When you walk along the waterfront, you see a lot of construction, as well as the beautifully dense urban scenery of downtown.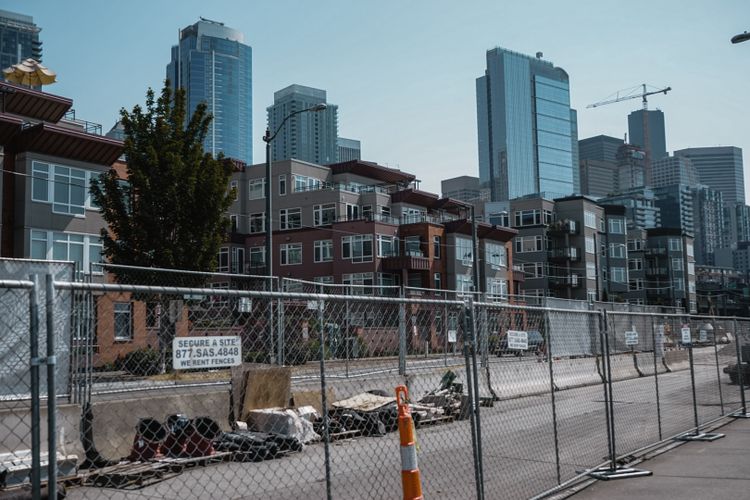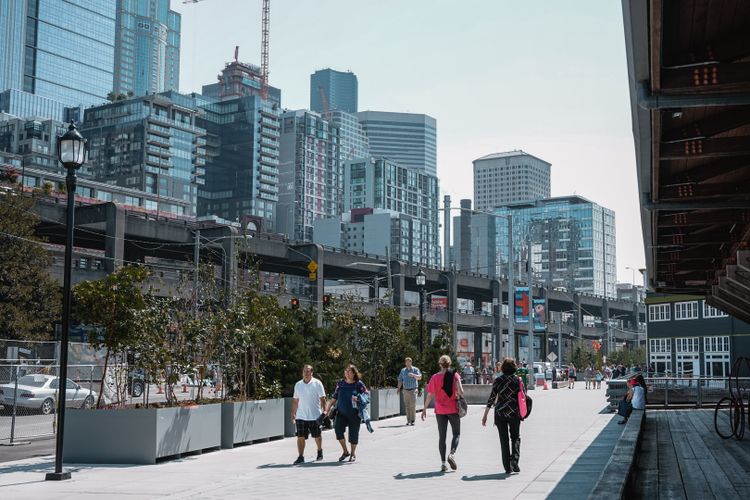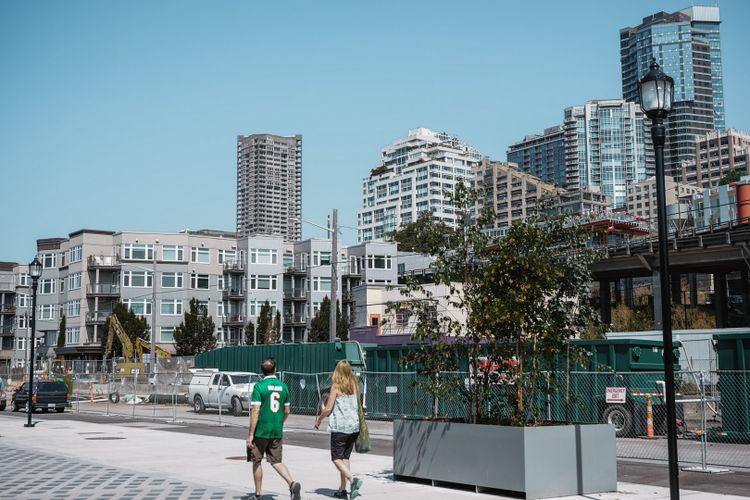 This Waterfront Park (pictures below) will also be rebuilt with an urban plaza and a children's playground.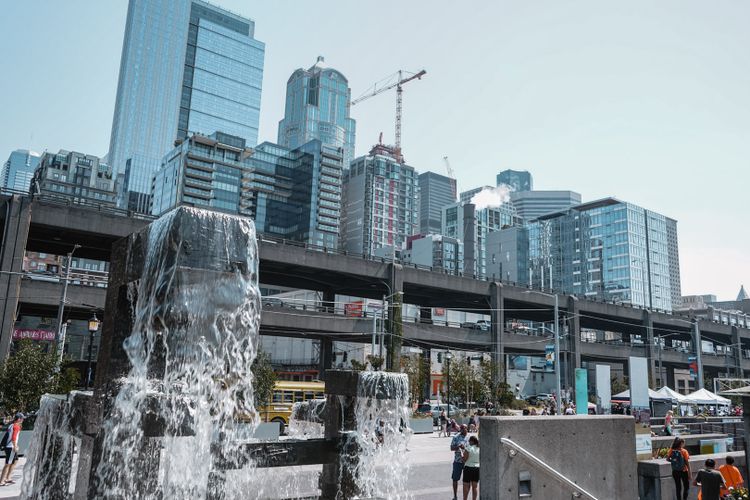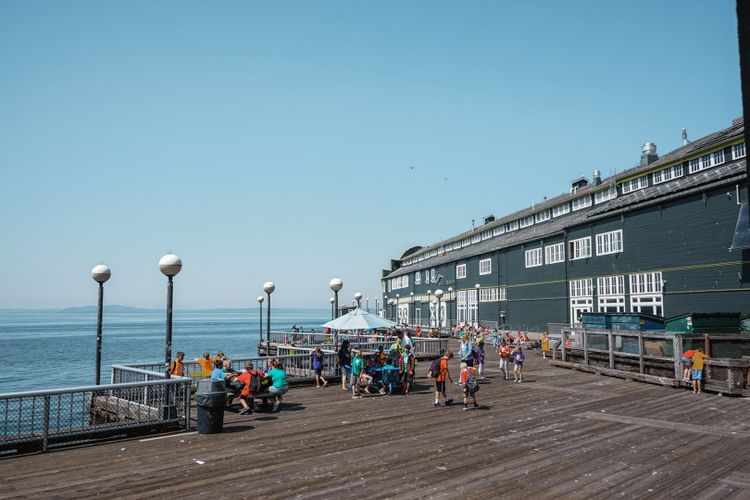 Harbor Steps is not exactly part of the Waterfront development, but I highly recommend to visit this great public space and sit down on the stairs. The view that overlooks the waterfront is now blocked by the highway, but it will be more vibrant after the improvement of Alaskan Way — which is going to have new traffic links to downtown, transit pathway and waterfront cycle track.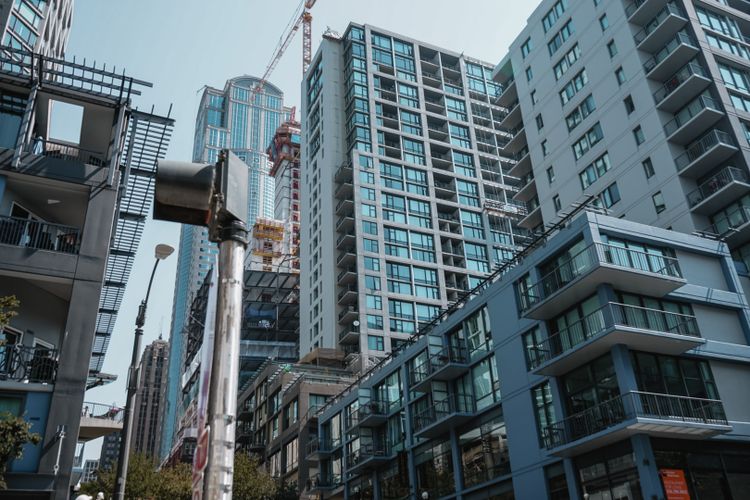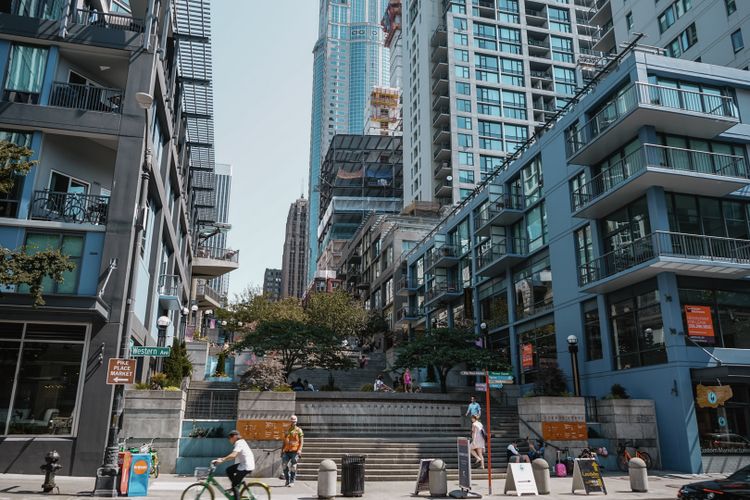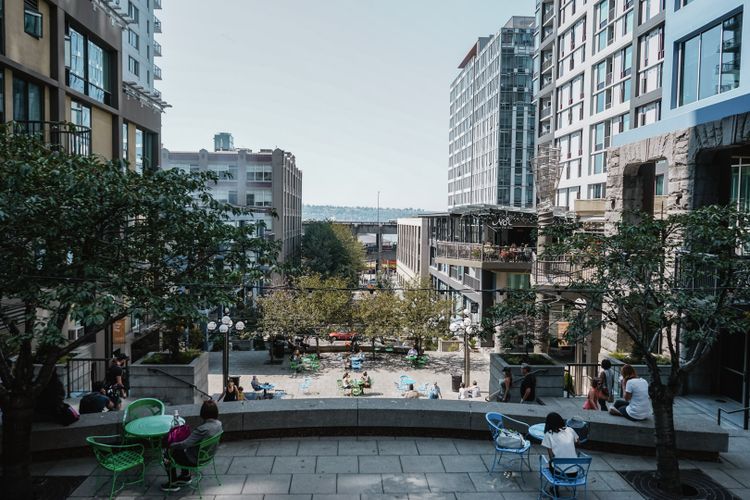 If you want to engage in this project or just curious about the future of waterfront holds — you can check out Community Engagement page by Friends of Waterfront Seattle to sign up for the email list, follow them on social media etc. I'm very much looking forward to coming back here after the project is done.
This video is also very helpful to understand the Alaskan Way Viaduct "The Alaskan Way Viaduct: How Seattle chose the Bertha tunnel alternative" — by City Beautiful