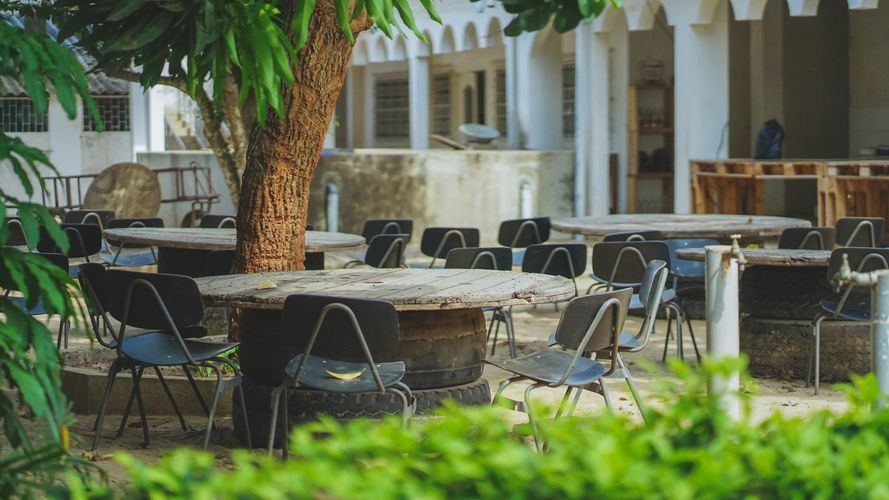 Here I am. I moved to Lomé, the capital city of Togo, Africa!
I'll be working and exploring some of the cities of Africa until the next summer with a talented urbanist and a fantastic co-worker, Julien Carbonnell. The initiative I've joined in Togo is called WɔɛLab, created by Sénamé Koffi A., a community-based incubation hub that encourages smart-city development in a local context and educates the local community with digital technology. It's eye-opening to learn what they have achieved here, from creating the first "Made in Africa" 3D printer from e-waste, to tackling plastic-waste issues, to creating a local digital currency system, and urban farming, and beyond. I'll be here until the end of January 2022, until I moved to the next destination, Cameroon.
This is a list of urbanism-related happenings in Lomé. I'm still trying to understand the city and its culture, so the list will be constantly updated as I discover more. You can also listen to the everyday sound of Lomé that I've gathered on Soundcloud, which will be updated along the way also.
Things to do, places to go
Read and watch
Organization / initiative
L'Africaine d'architecture is an organization to encourage a democratic process of architecture in a local African context, established by Sénamé Koffi.

Afro architecture Corporation is a center to promote and document the knowledge of African indigenous architecture and its knowledge.

For music lovers, I love the work of a designer and filmmaker Elom 20ce, and a rapper fofo skarfo. Their creations are the representation of their pan-African identities and critical approach towards the existing paradigm.