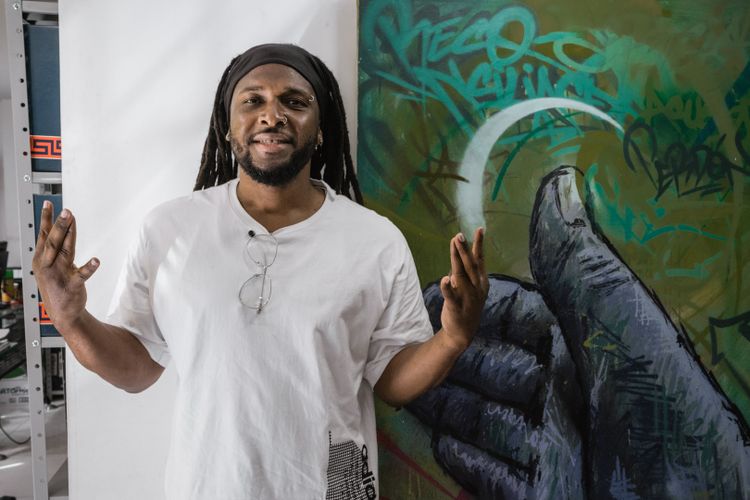 Jeffer Renteria, known artistically as Don Popo.
The ninth session of the World Urban Forum (WUF9) in 2018 that took place in Kuala Lumpur, Malaysia was one of the most fruitful conferences I've ever attended in my life. I've met a number of quite interesting practitioners and researchers from all over the world, which helped me to expand my perspective to see cities with a global set of mind in different contexts.
During my stay in Bogota, one of the Colombian urbanists I met during WUF9 introduced me to the local artist called Don Popo. Don Popo, a founder of an innovative organization La Familia Ayara, invited me with his whole team to share how they use hip-hop culture to empower people living in violence and oppression in Colombia.
Use hip hop culture to give everyone a voice
Jeffer Renteria, known artistically as Don Popo, founded the organization La Familia Ayara more than 23 years ago, in order to use the culture of hip hop to encourage inclusive participation and create social change in Colombia. They work closely with kids and women especially from poor, socially excluded "barrios" — neighborhoods in Bogota, as well as other cities in the country. They provide free classes, workshops and cultural events of breakdance, rap, photography and beyond to give them a voice.
In burritos, some of the poor neighborhoods in suburban Colombia, there are issues of conflicts, poverty, and violence — sexual abuse is also one of them, and kids and woman without voices are in need to have a safe place to express themselves.
"Instead of teaching mere skills, our aim is to change how they think about themselves and gradually shift their life to a better direction with confidence, with the help of hip-hop culture," I was told by directors and cultural class teachers of La Familia Ayara.
So far, La Familia Ayara has managed to provide activities for about 17,000 young children in some of the most vulnerable areas in Colombia, including prisons, where they are in critical situations of abuse and neglect.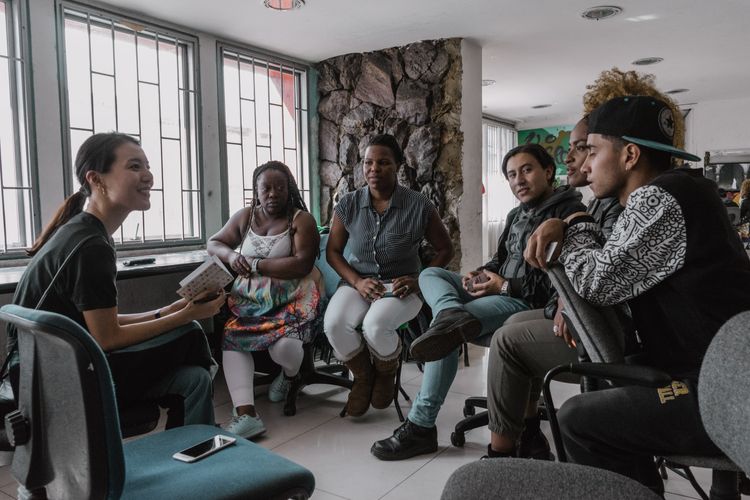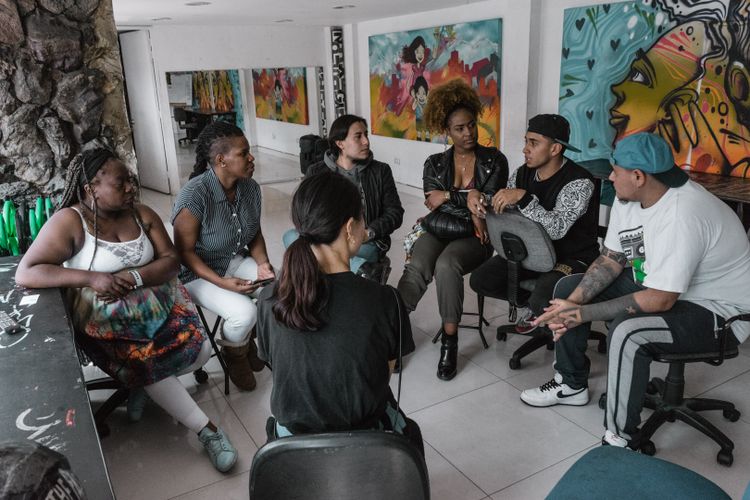 Directors and teachers of la Familia Ayara gathered and kindly shared their ideas about their impressive work.
Rap debate is one of their key activities, where they mix the act of debating with rap. Participants get to talk about various topics including some of the most sensitive themes like poverty, social exclusion, violence.
Don Popo was one of the young leaders of the Safest Cities Program of UN-Habitat, and his work seems to always have a connection with urban conditions and how people live in a city.
"Rap lets them interpret their relationship with the community, with the city, with the institutions and all the problems that affect them. They talk about what happens at home, in the neighborhood, in the street." says Don Popo.
"The Ayara family works for the prevention of all types of violence. We use a language of Hip Hop to encourage children and adolescents, in order to strengthen their personal skills to face the challenges of this century in a country in the process of reconciliation. It is through Hip Hop, that children learn about recognizing their rights, and from there they can take actions." One of Don Popo's colleagues summerises.
Through their work in local neighborhoods and prisons, they hold out their hands to some of the most forgotten members of Colombian society, welcoming them into their "family".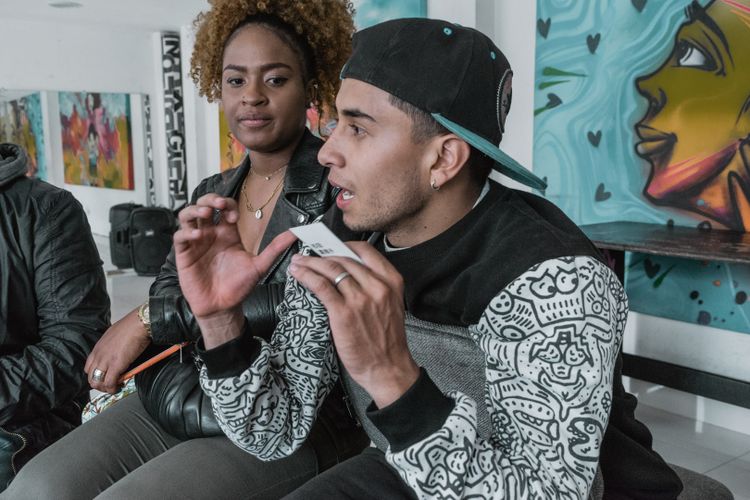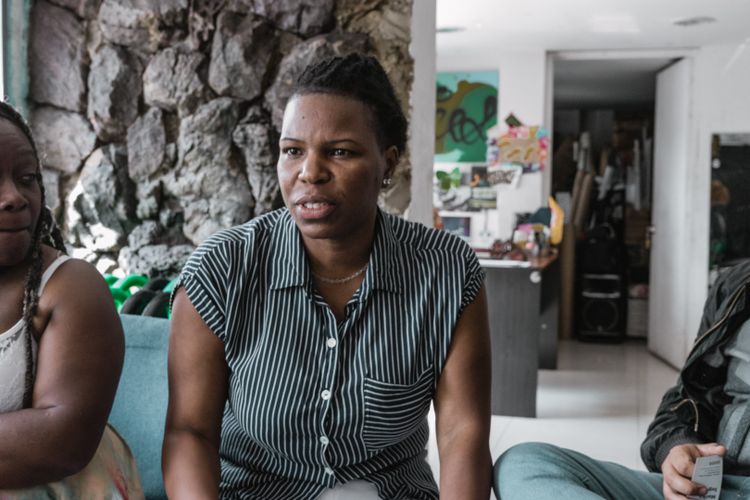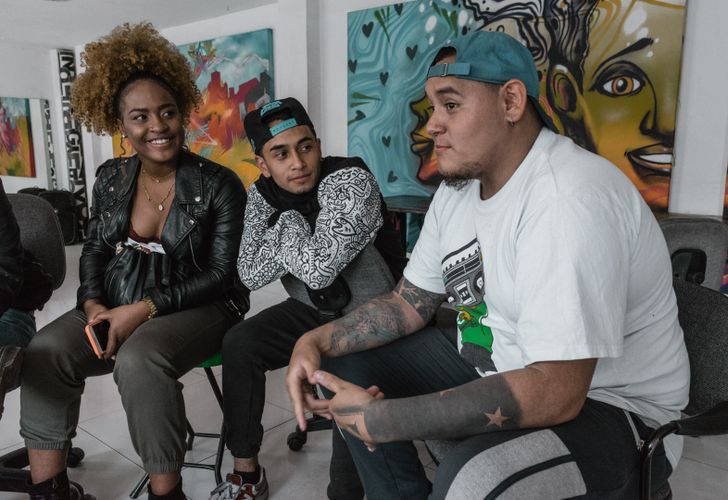 For a city without limits — from culture to politics
Although Don Popo already left the responsibility of the organization to the successors, his challenge continues.
This year at March 4, Don Popo officially pre-registered his candidacy for the Bogota City Hall in the Cambio Radical Party. During the pre-registration, he addressed his core plan to make Bogota a "City Without Limits".
"Politics is closely connected to a social, cultural aspect of our society and vice versa. For me, thus, it is a natural choice to be politically active." said Don Popo during the interview.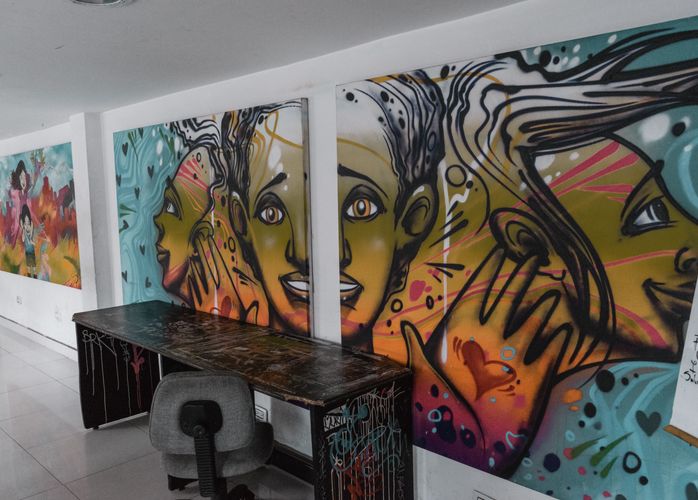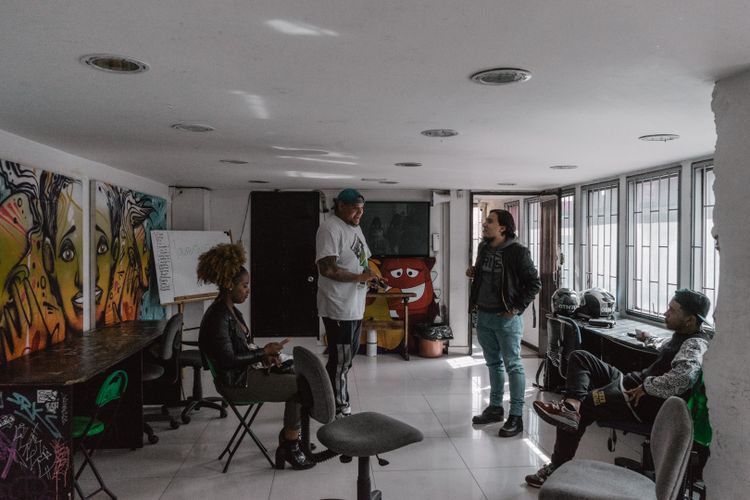 He is an active artist, too. With more than 30 years of artistic life, he became one of the founding leaders of the urban movement in the city — through La Familia Ayara's work that catered for a vulnerable population, with children and women in protection for physical, sexual and psychological abuse, including young people in jails and drug rehabilitation sites.
"It's time to give a radical change to Bogotá. It is time to put a greater level of creativity at the service of the city. It is time to free Bogota and its inhabitants from the limits that have been blocking our ability to innovate and grow the city further." — Por una ciudad sin límites (For the city without limit) by Don Popo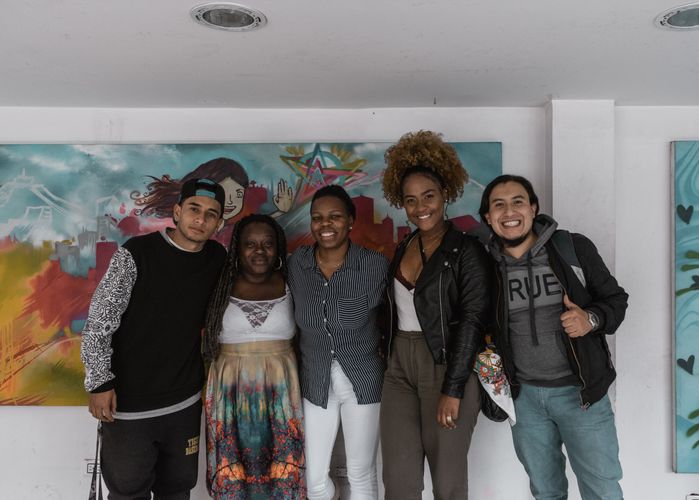 La Familia Ayara's crew
La Familia Ayara's methodologies could be applied in other cities and contexts as well, which opens up the potential of international collaboration. They are constantly learning through participating children too, and letting themselves grow even more. Meanwhile, I can not wait to see the radical future transformation of Bogota with his innovative vision that combines city, culture and people together.