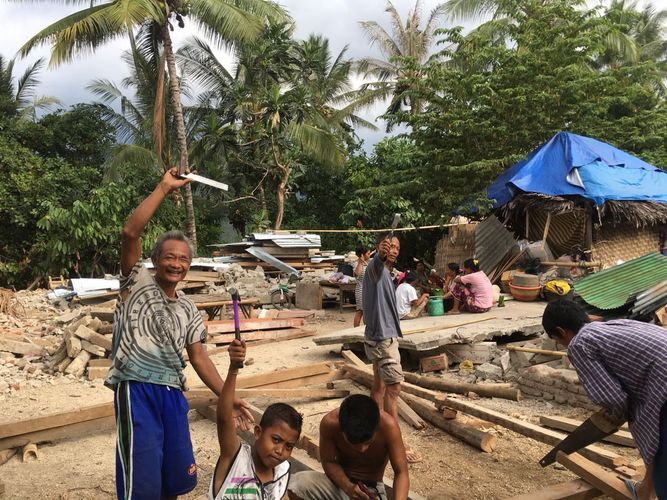 In August 2018, the Indonesian island of Lombok has been shaken by two strong earthquakes. After weeks of tremors, it was reported that hundreds of people got killed during the disaster. After the event, I talked with Puspitaningtyas Sulistyowati, a community architect who is based in Indonesia. With ARKOM Jogja, she is currently working on building shelters for the victims of the earthquake.
---
First of all, could you explain your background a little bit?
Puspitaningtyas: I did my BA in architecture and MA in urban design at ITS (Institut Teknologi Sepuluh Nopember) in Surabaya, Indonesia. When I was in the third year of my bachelor degree, I got to know a concept and practice of "Community Architecture" by ARKOM Jogja, which leads to my current career. I had worked in an architectural studio for 2 years after graduation, and afterward, I started to focus more seriously on Community Architecture.
What exactly is Community Architecture?
Puspitaningtyas: Community Architecture is not only about making buildings as physical forms but also about "building communities". Architecture, in this process, is just one of the mediums to communicate with people, especially marginalized ones.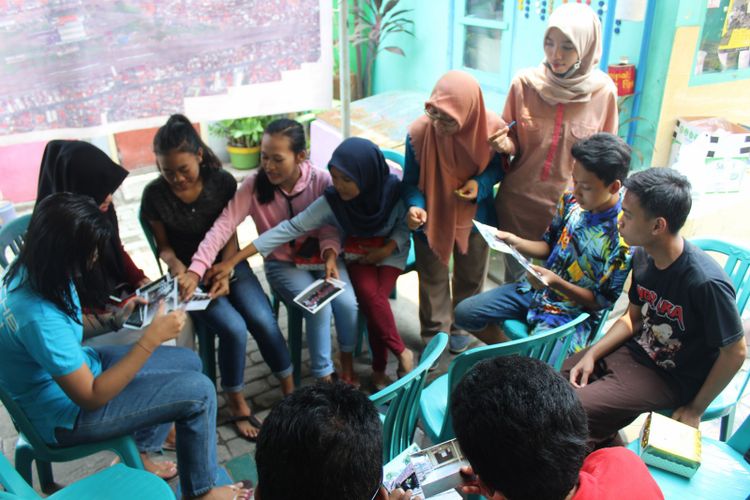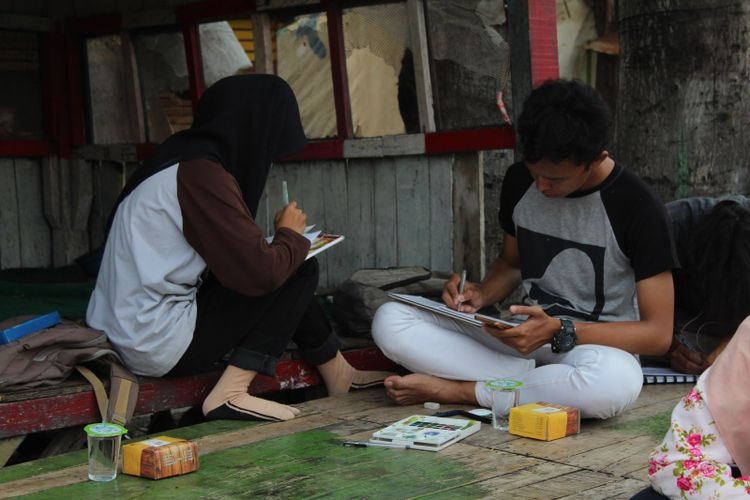 We do various things to understand and work together with communities, such as organizing events and workshops. We invite people from a community to participate, and often we ask them to sketch & take photos of their community — their houses, streets, their everyday lives, and things they care about... We select these sketches & photos, and eventually exhibit them to the public. Through these activities, by focusing on a positive aspect and values of communities, we help them to build their own Kampong* (*Kampong means 'a village' in Indonesia*)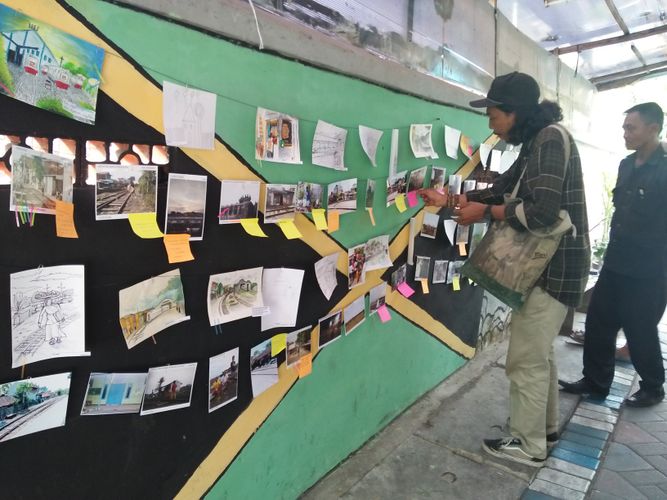 Could you tell me why urban sketch is important?
Puspitaningtyas: In 2016, I got involved in an urban research program by an independent library and coworking community in Surabaya called C2O library & collabtive. We decided to use sketches as a tool to present my research data that was about the space of women's activities inside kampung Ampel.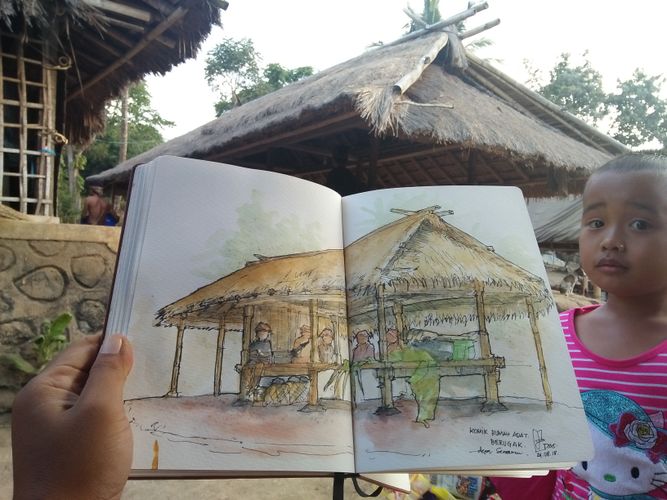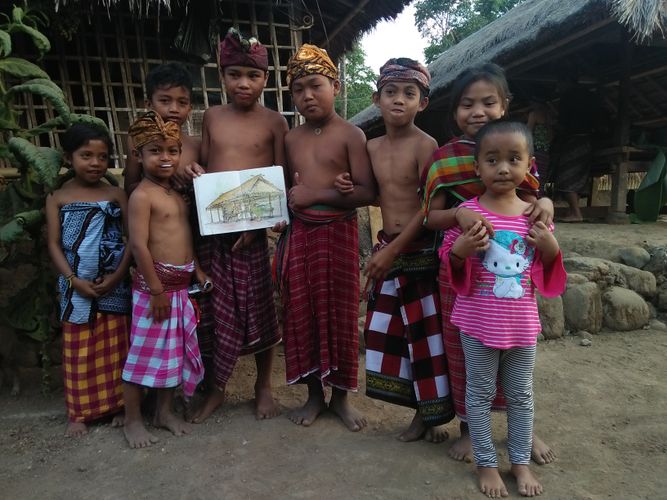 Knowing how useful sketches could be to communicate with others and deliver information, I used urban sketch methodology in my community architecture practice called "ARKOM Jatim" in Railway Settlement in Sidotopo, Surabaya. We invited people from a community in Surabaya to create sketches and take pictures that represent their kampung. After that, all sketches and photographs were exhibited and used as tools for a community to define and understand their kampung. I do urban sketching for myself, too. It is like a letter for me. It is about documenting, and deeply understanding what is around us in cities.
What kind of project are you working on at the moment?
Puspitaningtyas: Two months ago, two earthquakes struck Lombok. There are still aftershocks, and a lot of people are suffering from this disaster. We've been working on creating temporary shelters for those who lost their homes. Through the method of community architecture with a people-driven approach, we've built 8 — 10 shelters so far together with people within a community.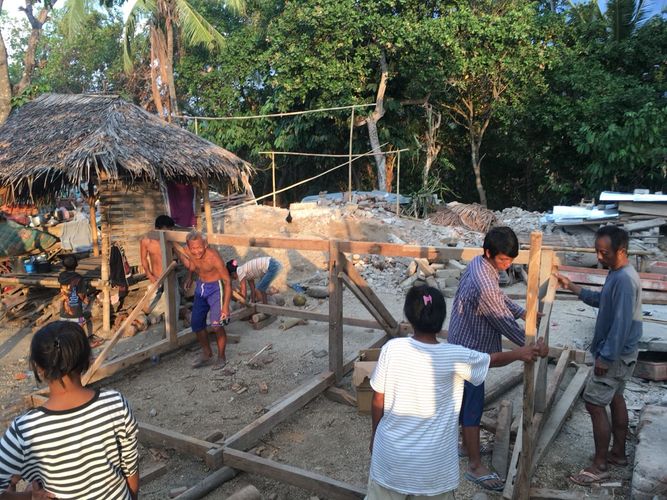 During this project, we don't make everything FOR them. Rather, we build things WITH them. We only make architectural models by consulting with local communities and understanding their needs. Based on the models we create, we build together with people from a community. In this way, they can learn how to make these shelters, and eventually be able to duplicate them by themselves without our help.
We also learn from how they make these buildings — so that we can constantly update our models for further improvement. We also use materials that are sustainable and accessible within a community. For instance, in the current project, we try to get the best use of local timber and bamboo.
Of course, building shelters is just a beginning of our goal. After the earthquakes, they eventually need to have permanent houses and rebuild the community. Currently We are also working in a city of Palu which was attacked by multiple disasters: earthquakes, tsunami, and liquefaction.
What is the challenges of working with communities?
Puspitaningtyas: Working with them is like being on a roller coaster. They are humans! It's not like working with PC, so there are a lot of things that we wouldn't expect. We need to learn how to communicate with them and understand them, understanding their own situation and background.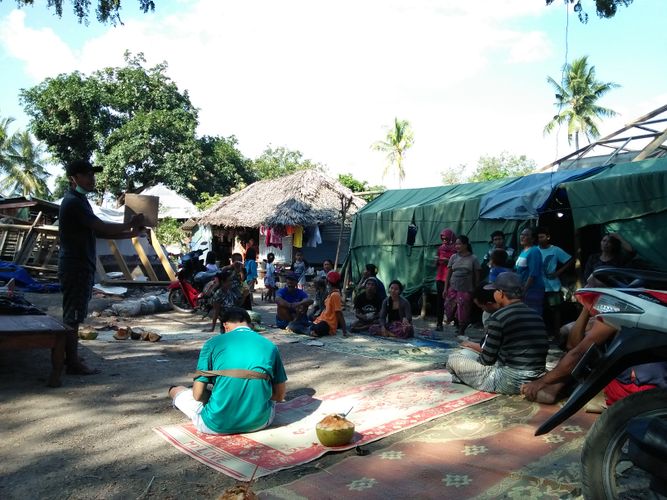 Sometimes they don't see that there is a problem in their community. Sometimes it's just part of their normal everyday lives — It's hard to make them realize that they are facing some problems.
But it's not only us telling them what's right and what's wrong. We also learn a lot from them too! Their local knowledge, culture and lifestyle patterns are very rich resources for architects to understand what kind of places people need and desire. Communities always have a lot to say — so just talk to them, and become their friend!
Thank you for sharing your thoughts!
---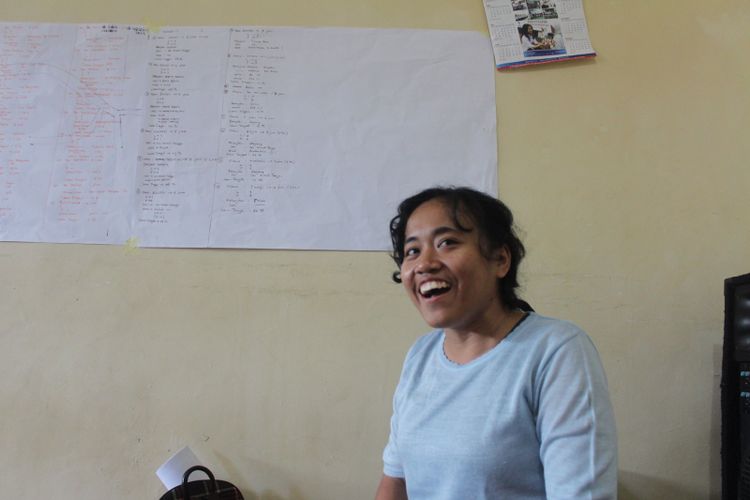 Puspitaningtyas Sulistyowati is a community architect based in Indonesia. She is also passionate about urban sketch. You can check her illustrations here and instagram