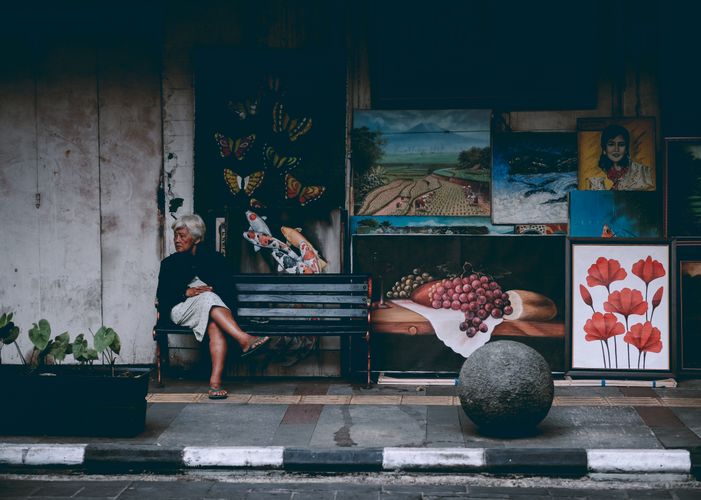 Photo by Ali Yahya on Unsplash
It is a series profiling interesting urban projects, reading lists, initiatives, and places for urbanists to get the gist of what is happening in a city at a glance. Email me if you, or someone you know, wants to introduce about your city!
The content of this post was curated and written by a talented architect Puspitaningtyas Sulistyowati with deep local knowledge and passion. Follow her website here and instagram
---
Places to go, projects to check out
Kota Gede is an old town settlement area and the former-Mataram Kingdom. Here, you can find an old mosque built in Mataram era, called Great Mosque Kotagede Mataram. There is a mix of many types of building here, from Kalang House to Colonial style. Check out some workshop by a talented silversmith from Selaka Kota Gede and take your chance to buy or (if you lucky) make a beautiful silver-craft by yourself.

Malioboro street is famous for street markets. Along this street, there are also many old buildings and attractions — I highly recommend a visit.

You can find many interesting cafés and bars along the Prawirotaman street. This is a popular place not only for locals, but for foreigners, too.

Taman sari is a complex of old royal bathing place surrounded by old kampung, where the royal servant families used to live.

Artjog is a big art event that happens everywhere in Yogyakarta to feature talented artists. This event held yearly, and the next event will be 25 July — 25 August 2019. Don't miss it!

YATS.Colony is a new unique hotel designed by a local architect. Try to spend at least a night here.

Bumi Pemuda Rahayu is a cultural and community center, located in Gunung Kidul area, close to Pinus forest and Bukit Bintang. Every program or event supports community development of this area, and there is also a community bamboo crafter group. Check more information on Bumi Pemuda Rahayu Projects

Meet this inspirational barista whose name is Mas Pepeng, the owner of Klinik Kopi. He supports local coffee farmers to develop better quality products and sell their products in his shop. This coffee shop has a unique style of service — manual brew and direct service with a barista. No wifi connection here, so you can spend the time chatting and meeting with people. Follow their Instagram here.
Read
Find interesting contemporary art events and places around Yogyakarta here — Yogyakarta Contemporary Art Map is easy to read and fun to use!

Read this article and learn more about lively Kota Gede.
Organization