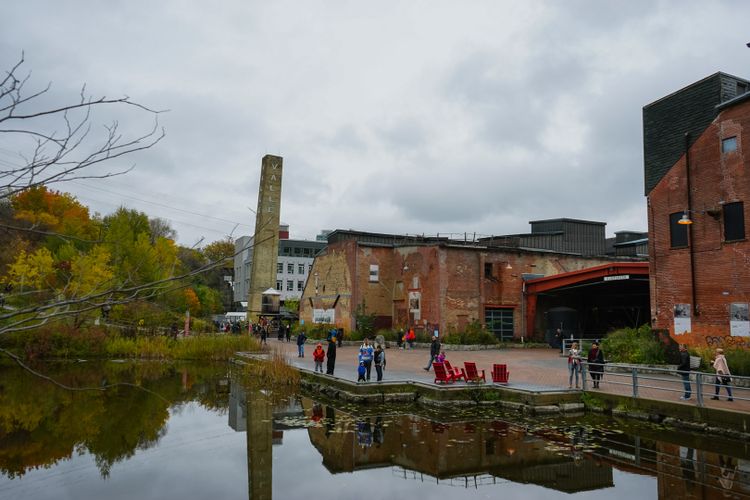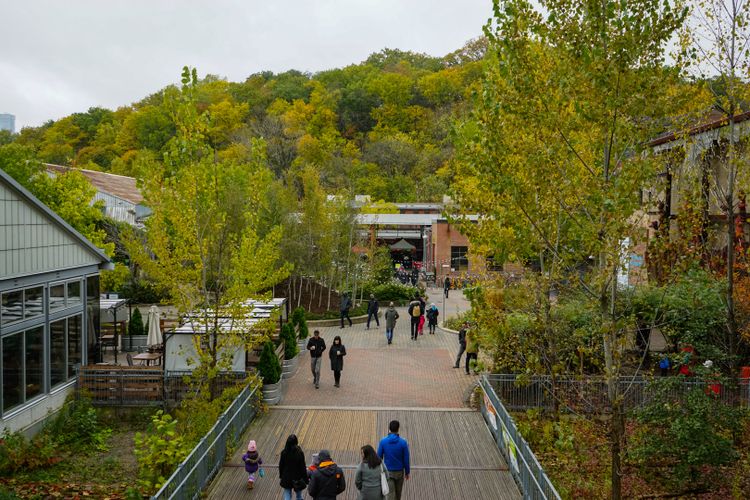 Although Toronto has many great examples of making the best use of old industrial buildings, such as 401 Richmond and the Distillery District, I feel like Evergreen Brick Works stands out the most with its scale and vision for cities of the future.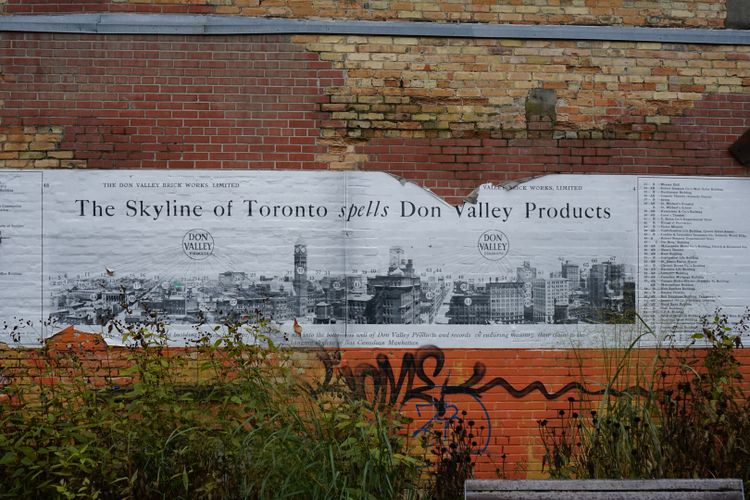 "The skyline of Toronto spells Don Valley Product"
Evergreen Brick Works is located in the Don River Valley, and as the name suggests, it used to be a brickworks factory. Opened in 1889, the brickworks operated for almost 100 years. It is not too much to say that most of the well-known Toronto landmarks are constructed by using the brinks that were created here.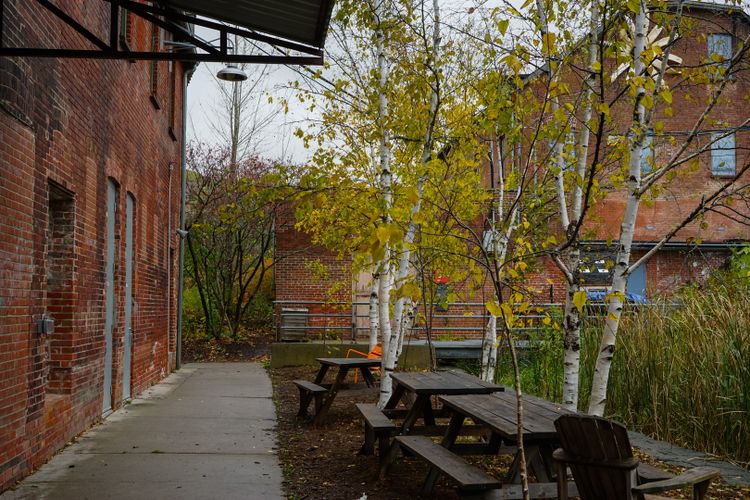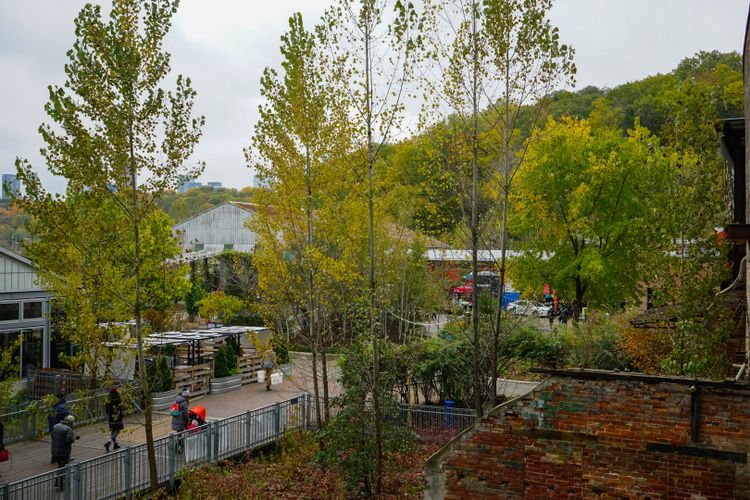 After the closure of the factory, the site has been converted into a community and cultural center by non-profit organization Evergreen, surrounded by a large, beautiful city park. Opened its doors in 2010, It is a place to learn & experience green, environmentally sustainable design and practices for cities in the future.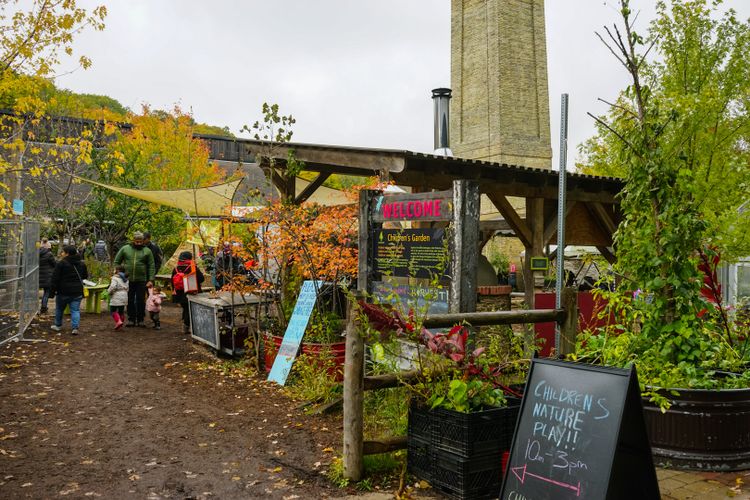 Children's Garden in Evergreen Brick Works
Ravines define Toronto
During the early 20th century, this area was largely neglected, and adjacent ravines were used as landfills for garbage and industrial refuse. Now, the city of Toronto has been working on revitalizing the area, putting the focus on the city's neglected ravine spaces.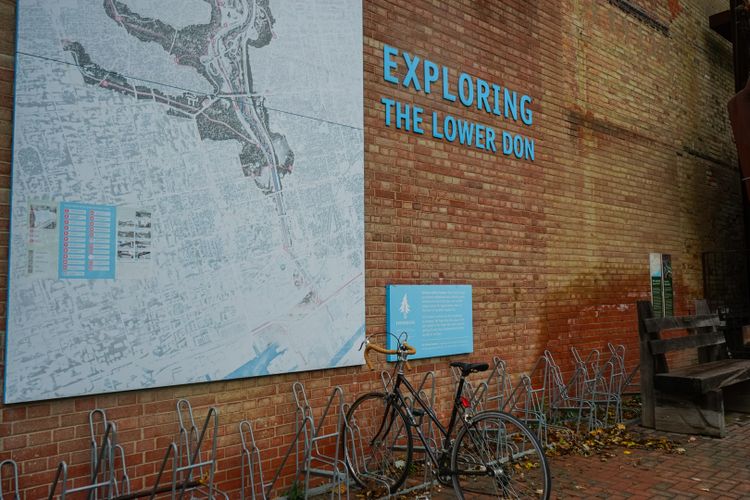 Description panel that explains how important ravines are to Toronto. Evergreen Brick Works is like a museum — you can walk around and read these stories everywhere on the site.
In Toronto, ravine system is undoubtly one of the most distinctive geographical features that characterises the city, and it is also the site of the city's recent strategic focus to create ecological services and recreation opportunities. So of course, it is not a coincidence that they have the low carbon hub for green design in this location in Don Valley.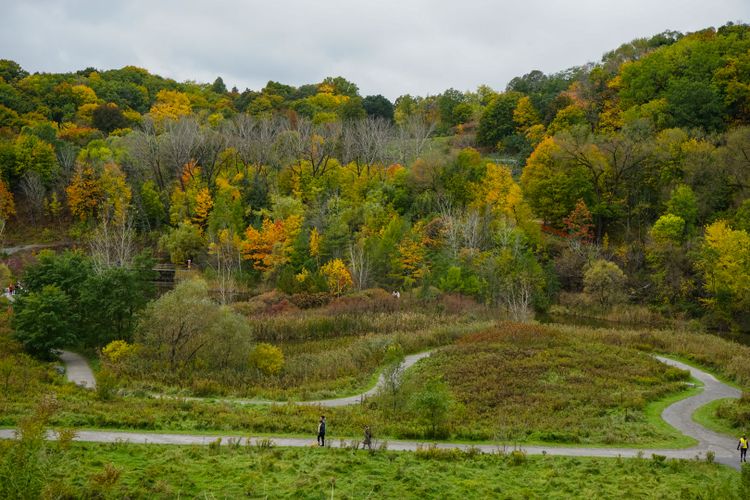 The park section of the Brick Works is managed by the City of Toronto, and you can take a walk and embrace the nature of the city. This lookout is only about 20 mins away from the Welcome Centre by foot. Check out a map here

There are always events and workshops you can participate throughout a week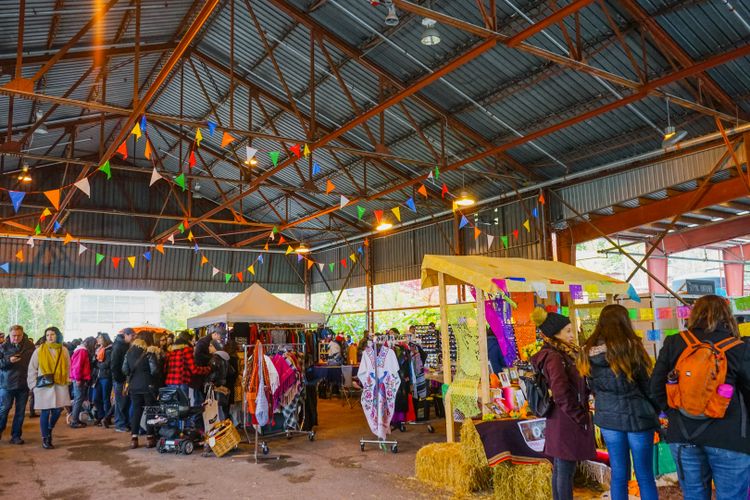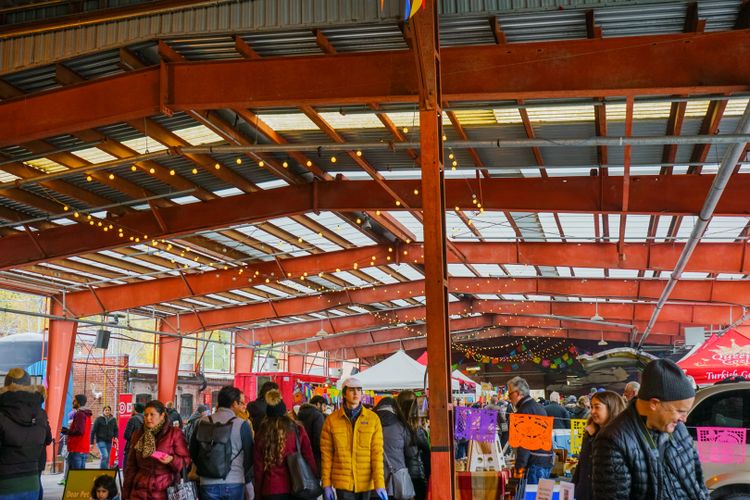 Just Imagine Toronto coexisting with a great diversity of wildlife species. Cities are getting bigger worldwide, but it doesn't mean that we can stop thinking about the nature — in fact, it is very crucial, and obviously Toronto seems to know that. If you're an urbanist who is curious about ecological sustainability and biodiversity in/with cities, I'd recommend to check out Evergreen Brick Works immediately.