One of the most powerful people I met during my stay in Taipei was a woman commonly known as "Pei Pei" who is the founder of a public-private collaborated social project called "Way to Community." For me, she is exactly what I picture as a community designer — someone who connects the government, professionals, and citizens together for alternative, communal urban systems and spaces.
On top of being gracious enough to connect me with many urban practitioners in Taipei, she invited me to her office to tell me what Way to Community is all about.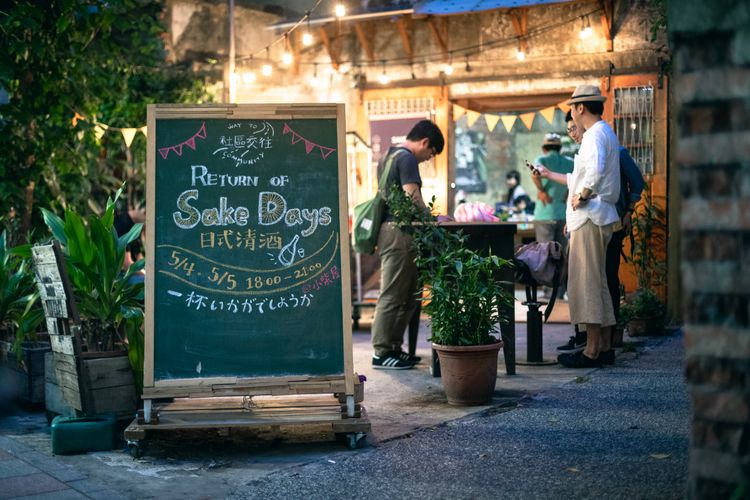 Sake Days was held in 2017 in Taipei, as a part of "An Eye for Community" that aimed to bridge Taipei and Tokyo. "An Eye for Community" was organized by SHIBAURA HOUSE. Photo credit: Collaborative O
"In Chinese, 社區交往 (the Chinese name for Way to Community) means "dating with the community," which uses a double meaning to highlight people's interrelations," said Pei Pei, when we sat down at her office in the Yonghe District in Taipei.
Way to Community started as an initiative to cherish and encourage community relationships and engagements, and thus to co-create alternative urban spaces. A few years ago she collaborated with SHIBAURA HOUSE, a citizen-driven cultural space in Tokyo, and there she was inspired by their community-driven approach and international perspective in developing better local practices. In her words, "citizen participation, for us, guides the way to the community."
What she describes as part of the problem in Taipei sounds oddly familiar to me. "Usually, the government used to spend money to invite international urban experts to give a one-day, one-way kind of lecture, and they leave soon after, without really knowing the context of the city and the community's needs," Pei Pei says. "That's why we started to invite some urbanists or practitioners to stay in Taipei and develop community events and workshops together in a Taiwanese context, with local practitioners and citizens — it's important for us to do things locally with a global frame of mind."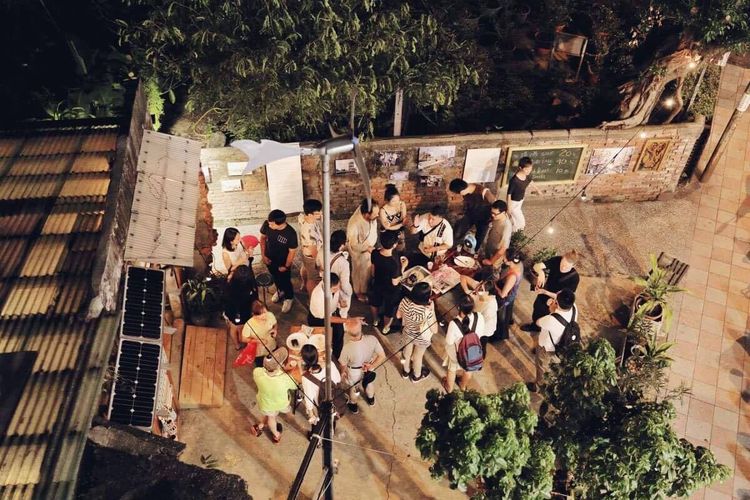 "An Eye for Community" brought sake culture from Japan in Taipei's community space to make friends and form communities. Photo credit: C.C Wu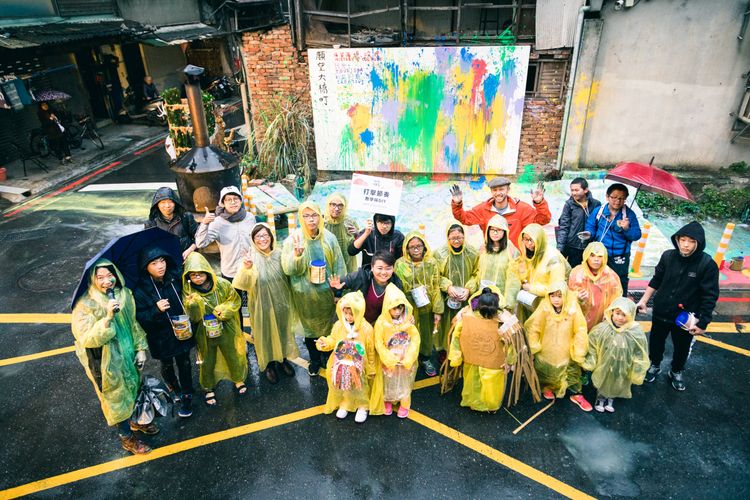 Ryan Reynolds from Gap Filler used a street in Daqiaotou to gather people to express thier ideas. Photo credit: Collaborative O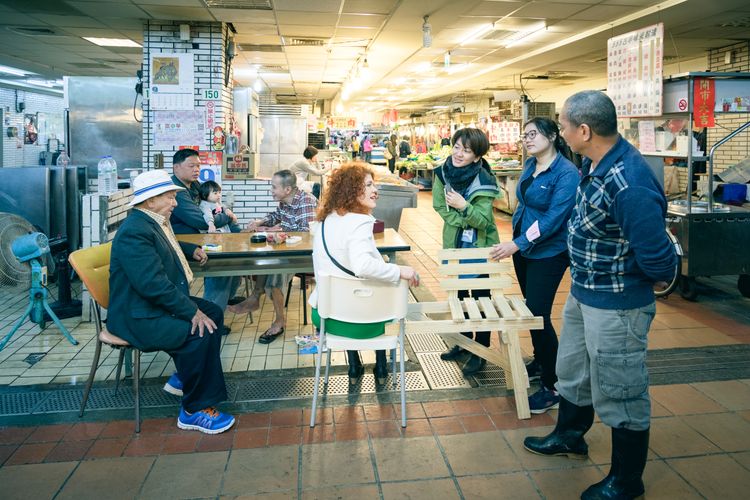 Amsterdam-based city maker Floor Ziegler created a space to share information and hold activities with the locals. This photo shows how they used a designed-bench in a street to interview citizens' needs. Photo credit: Collaborative O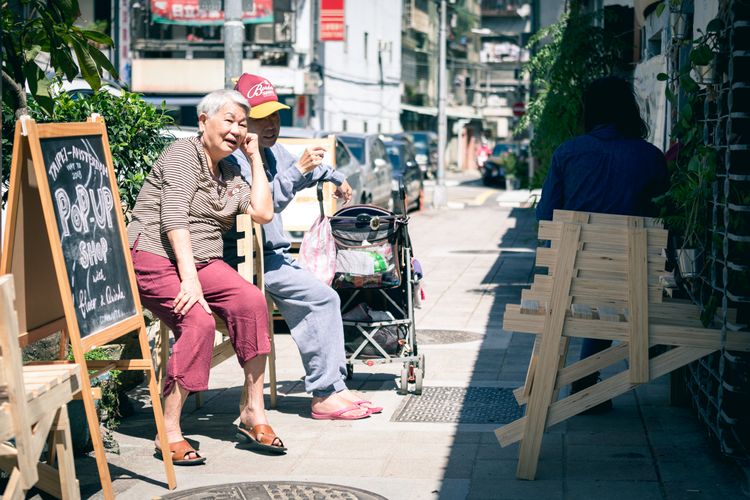 Floor shared her experience and working methods with local placemaking practitioners, by opening up a "POPUP SHOP' in the Datong District, Taipei. Photo credit: Collaborative O
To continue the international conversations, they organized six workshops to promote localized place-making with community empowerment practitioners from Japan, Indonesia, Thailand, the Netherlands, America, and New Zealand, with the collaboration of Taipei City Urban Regeneration Office. All were about exploring urban issues, sharing action methods, and learning about successful private-public cooperation. Community relationship and engagements became the foundation for networking, and subsequently built a pathway into the community.
Informed by the key issues in the global community, Way to Community reviewed local planning topics in Taipei. They designed and carried out six different community engagement experiences exploring the possibilities of cocreating a new place. Their approach revealed the value of methods unattainable through typical urban planning.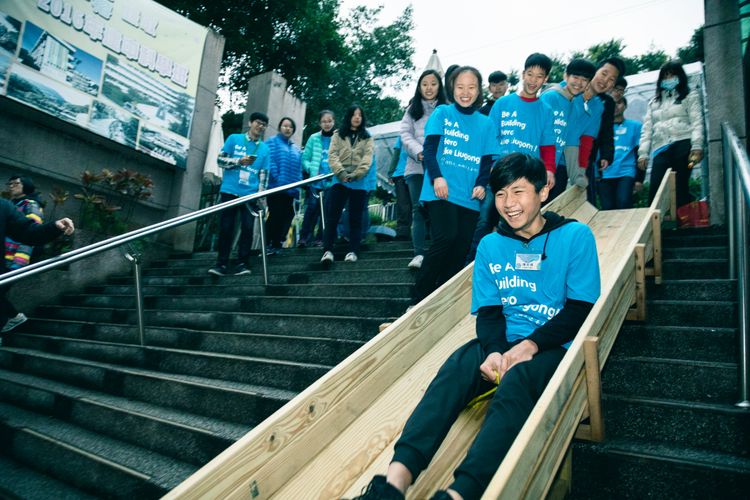 Alex Gilliam from Public Workshop collaborated with 30 students from a junior high school and local community. His aim is to unpack young generations' potential in the neighborhoods. Photo credit: Collaborative O
"We're still behind in terms of urban practices — the government and developers still have short term goals with a top-down planning approach. What we need is to have more trans-disciplinary collaboration and to keep things consistently local, field-based, and participatory."
I've seen so many mistakes in cities where decision makers and activists alike worship the international 'best practices,' and try to copy and paste them onto their own city while completely neglecting the local character and citizens' everyday lives. Projects I learned about from Pei Pei strike an impeccable balance between being global and local at the same time.
Way to Community has been supported by public funds, but she is preparing to challenge the initiative to be self-supporting with diverse resources. I can't wait to see how Way to Community continues to develop, and how passionate, down-to-earth, and talented practitioners like her can make more impact on our cities.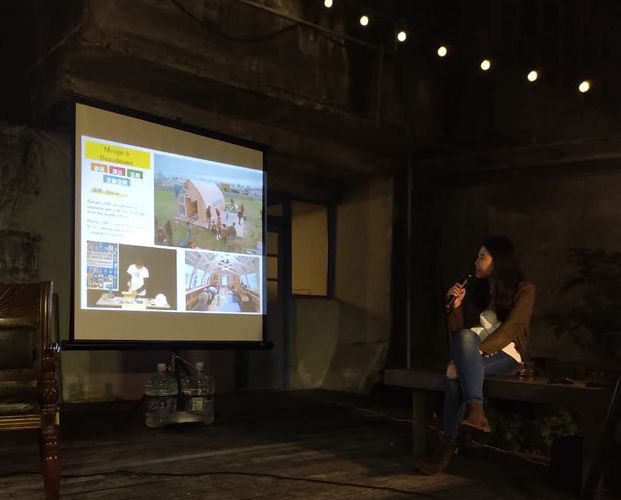 The talk event 'The French Night', where she shared her research gathered during her visit to France. I appreciated how the spirit of Way to Community is really about mutual learning, which is often neglected in favor of more tangible and visible results in the field of urbanism.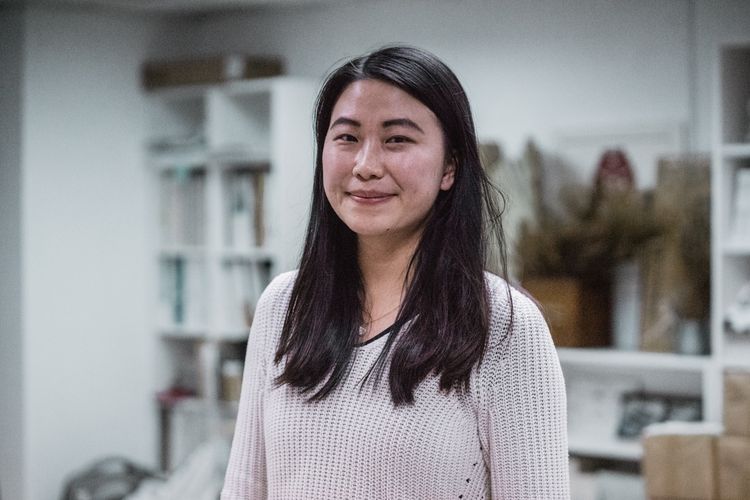 Pei-Yin Shih has master degree of the institute of Building and Planning at Taiwan University, and has been developing community design works for 10 years. She has participated in and led public-private partnership policy projects, including Open Green: Projects of Placemaking (2018 Good Design Award), Space Share, Taipei, Wenshan Oasis, Way to Community, etc. She specializes in community design and urban strategic planning, and is chief editor of the book "Way to Community: Placemaking and Collaboration (2019)", and currently holds the position of Vice Executive Officer of Collaborative O. Company.