As an (almost) full-time traveler who loves to understand the uniqueness of each city I visit, I often create a mental image of the city based on what I think makes it unique. I also know that everyone, whether locals or outsiders, has their own particular way of identifying a city to somehow make sense of it.
"What makes Taipei Taipei?" is the question that Paritosh Goel — one of the most talented and passionate architects and urbanists I know — and I had in mind when we met up this Fall in the capital of Taiwan.
I first met Paritosh two years ago in Kuala Lumpur during the 9th edition of World Urban Forum. We bonded over our shared passion for cities and urban exploration, and we've kept in touch ever since. When we decided to reunite in Taipei, we wanted to take action together — and that was the beginning of the idea of Taipei Ephemera.
Things collected from everywhere and anywhere
We both were new to Taipei and we wanted to acquire a deeper understanding of the city — not only spatially, but emotionally and culturally. This is why we came up with the idea of making a subjective, temporal map of Taipei that somehow depicts the city that exists in our heads.
Humans don't understand a city rationally as a journey from point A to point B. We understand and make sense of a city not only through our knowledge of the place, but also through our emotions, experiences, memories, and perceptions.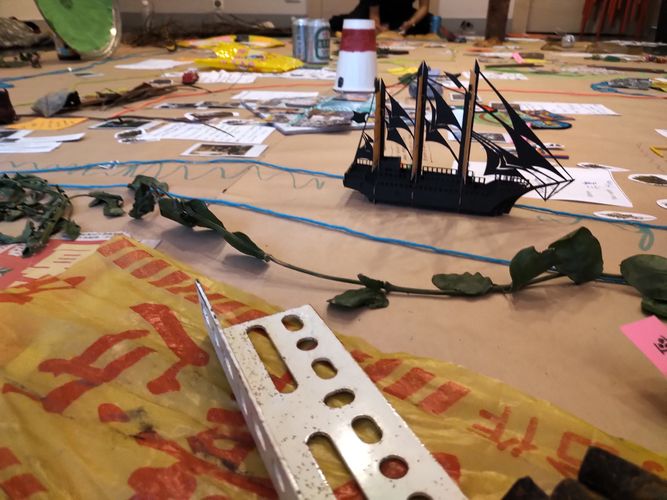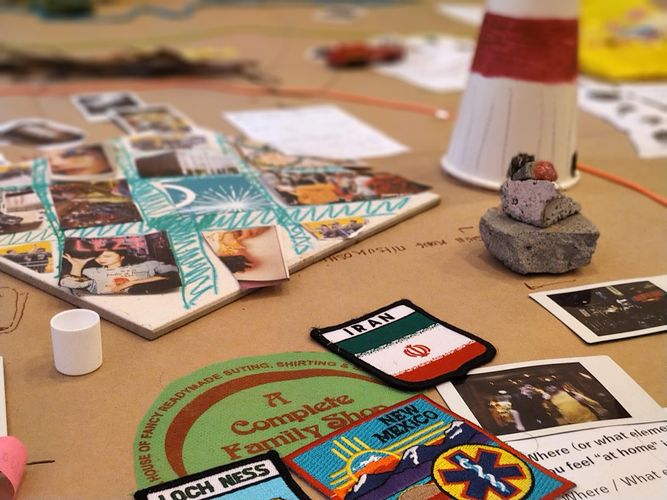 Each person has a unique mental map based on their own perception of the city, and we thought it would be enlightening to exchange our relative perceptions through making a collective map, using ephemeral objects.
"Ephemera" are collectible memorabilia that are, or were, meant for a short term purpose. They can be plane tickets, printed paper bags for street food, postcards, and more. They can be anything, from all backgrounds, cultures, places — things found, or bought, or received. Ephemera might not be normally considered something to collect, save, or cherish, but oftentimes we do keep them, either physically or in our memories.
Dialogue through Collective Mapping
The map we made was 2.5 meters by 2.4 meters. we used eight A0 papers and taped together. Around 20 participants including artists, designers and some random locals who were walking by and decided to join us when we called them in.
We asked them two questions: "What makes Taipei Taipei?" and "Where (or what element) makes you feel at home in Taipei?" We prepared worksheets to help participants answer these questions.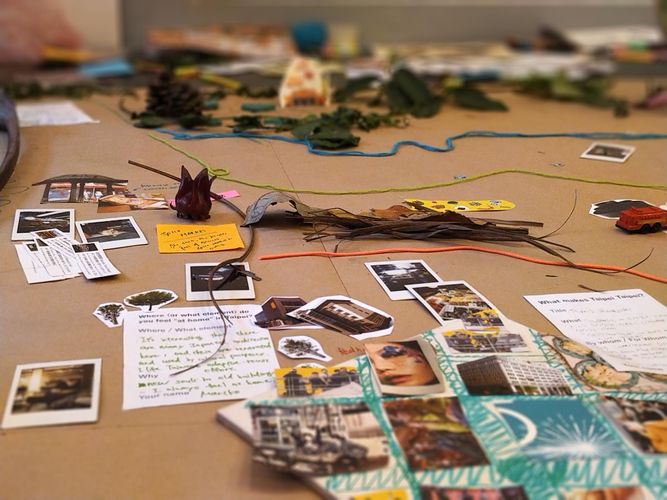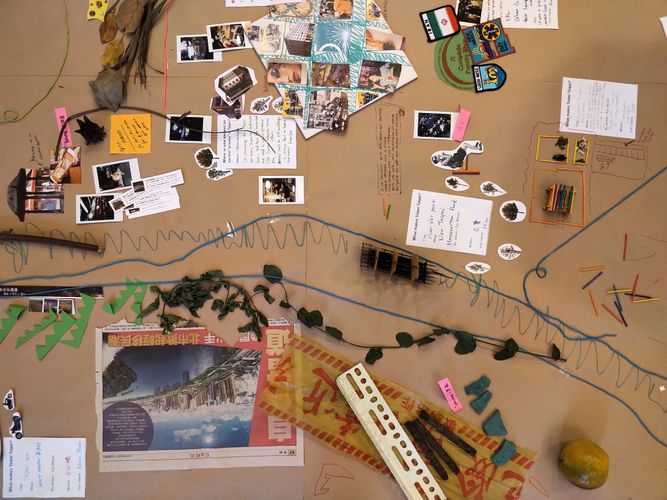 We prepared a generous stockpile of ephemera, but also we asked the participants to bring their own if needed. Some participants brought personal objects representing their idea of Taipei, and some went out on excursions during the 6 hours-long workshops to pick up more found objects from the city. They cut, piled, or connected them with other materials, and with markers, stickers, or watercolors they collectively created a collage of Taipei — the Taipei in their hearts, the Taipei in their memories or imaginations, the Taipei they treasure.
During the workshop, we also spent time to talk to individual participants to collect thier stories about Taipei. Some of them talked about cycling culture in the city, some of them expressed the idea of how Taipei 101 does NOT define the uniqueness of the city, and so on. These stories helped us understand more of the city, and to betray (in a good way) our expectations so we could update and strengthen our "ephemeral" mental image of Taipei.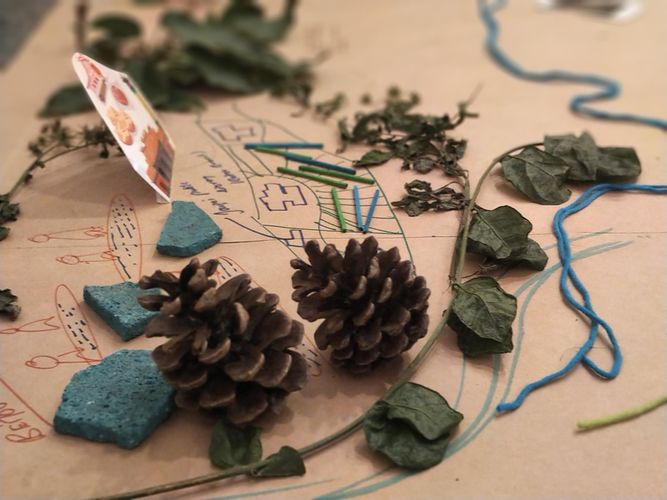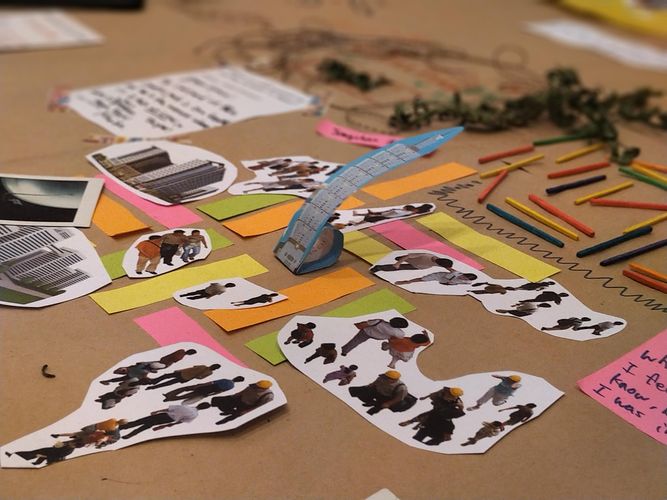 Ephemerality is the concept of things being transitory, existing only briefly. However, just as we sometimes keep some ephemera to cherish and embed in our memory, certain things are eternal and boundless.
We are planning to document the map in the form of a book, so that anyone can read our participants' thoughts about what makes Taipei Taipei. We'll continue hosting collective map-making workshops in other parts of the world — we're currently considering Japan, India, Indonesia, and Germany. Through this process, we hope to be able to promote urbanism beyond the boundaries of nation-states and achieve a new level of mutual learning. Please contact us if you are interested in being part of this project.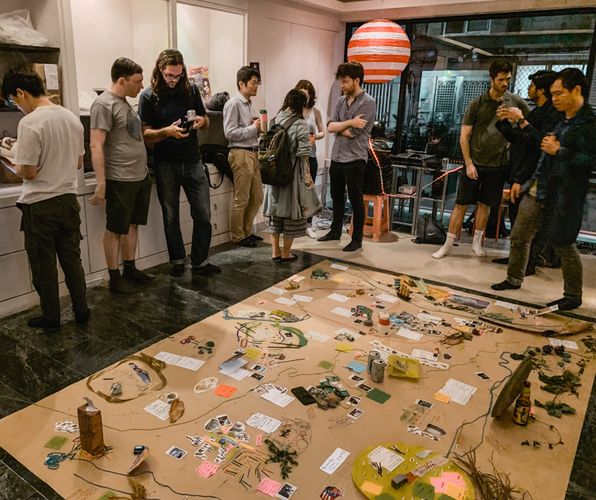 ---
Co-organizer of the workshop:
Paritosh Goel
Graduated as an Architect and completed his post-graduation as an Urban Regional Planner from the School of Planning and Architecture in India. Having traveled extensively in his own country and around the world, his keen interest is in determining the urban issues of cities and in the exploration of innovative ideas on city planning. These led him to his National award Shortlisted thesis "Reincarnation of Left-over Spaces of the City" for his capstone project in Graduation. Currently, He is working with Central, State and local/City Governments in India on projects related to Urban Planning, Smart Cities and Sustainable Urbanism.
(Photos Courtesy of Paritosh Goel)