This article was written by Pooja Mehta, R. P. Harini and Sidhartha Dutt supervised by Prof. Purushottam Kesar on December 2020 at Manipal School of Architecture & Planning, MAHE, Manipal, Karnataka, India.
---
Density – Urban Dimension – Post COVID-19
Density is never just a number but is used as a parameter around which transport, energy, water, and waste infrastructures are planned. (Stephen Cairns for The Straits Times, n.d.) The viral outbreak of COVID-19 cases in the dense urban environment, slums at the sprawling cities of Mumbai, Kolkata, Chennai, Ahmedabad, and many other factors forces us to rethink the norms of urban form, planning, and design. While it is true that a largely populated zone provides the city with the scale that ensures the economic viability of capital-intensive infrastructure, it is becoming apparent that when densities breach their critical mass, they have negative consequences on economic, environmental, health, and social sustainability.
The importance of the human scale should be considered more for the cities in the current pandemic situation, concerning psychological aspects. This means density might be physically sustainable, but it must be accompanied by a quality living environment and green spaces. The need for green space became so clear during the lockdown when many urban dwellers had no quality space for refreshment within their neighborhoods. It will be interesting to see how the planning system and construction industry responds.
Due to the pandemic, people commuting and traveling to their workplaces has reduced. Thus, introducing a new normal for people traveling to their work to stay back home, thus making the urban population reside at their dwelling. This created a diversified, urban core and suburban area. Diversification will be a major challenge for the construction industries to respond to certain suburb's planning strategies. This is also an opportunity to develop and implement better living conditions in the suburbs.
Density – as an urban attribute
According to author Colin McFarlane in his paper De/re-densification: A relational geography of urban density, he talks about the relationship between Densification, De- Densification, and Re-densification based on urban transformations and the future of the place. He is also talking about three inter-related processes of Urban transformation, socio-spatial inequality, and ecological crisis. He took the example of Glasgow city in Europe to explain post-industrialization concerning the population density and how lack of housing & sanitation made administrative or political authorities decide to de-densify the town. As a result, people move from the dense inner city to new suburban housing estates in a new satellite town called Pollok. To promote these opportunities for corporators made the film also on it which says that from 'gloomy,' 'smoke-filled,' 'congested' 'mean streets' in and around the center, to new modern and highly gendered suburban housing, where 'trees are everywhere' – the area was on the suburban-rural edge of the city-and where original provision was promised, including facilities. (McFarlane, 2020)
After a few years again, despite having all facilities, Pollak faced health and social problems, and a large area of Pollok & the surrounding area was demolished. With the help of these examples, the author started the argument and highlighted four points.
First, how density transforms over time and is a fundamental expression of the geographical transformation of urbanization.
Second, de/re-densification are relational processes driven by political, economic, and social change and conditions.
Third, de/re-densification are both temporal and spatial: they are shaped by history and place, and in turn, are productive of space and time, and they bring together different temporal trajectories and locations across the city, region, and world.
And fourth, these transformations are ecological, carrying significant environmental impacts that connect sites in and beyond the city.
View of cities and urbanization through the geographies of de/re-densification. In this article, he also talks about the Roger Keil argument, which states that 'do not conform to any easy categorization of center=high density and suburb=low-density. It is vital to rethink both density and sprawl.' Densification – they occupy approximately 3% of the planet's surface. Urbanization, as a process of making and remaking urban and non-urban spaces. He also mentioned city thinking in French philosopher Deleuzian words that focus on the Framing and operations of de/re-densification of the town and the focus on territoriality processes, deterritorialization, and reterritorialization. From the Delauzian position, the movement between deterritorialization and reterritorialization coexist formation but are not equal, 'they do not balance out.'(McFarlane, 2020)
According to the paper, Relationships between form, morphology, density, and energy in urban environments; Urban energy consumption, when linked to urban form addressing climate change at the locality concerning urban density and morphology. The mitigating aspect acts as a catalyst for urban sustainability. Thus, climate change must be considered for improved planning, urban design, and management so that adaptive methods can be taken if there is any direct or indirect impact of climate on the metropolitan area. The paper examines the interaction and relationship between the built environment, spatial pattern, and the energy consumed between the residential typologies. The study is primarily based on urban configuration and operational energy, specifically density, which affects both urban morphology and transport energy about urban form.
For greater urban density to reduce transport energy, sustainability is compromised. Moreover, in high density, the density pattern has a major impact on existing social networks and public interaction. The more vibrant spatial approach quantifies the energy consumption including many other factors (multiple factors – environment, surroundings, occupants, density, etc.)(Doherty et al., 2009)
Urban Premium and Penalty concerning Density with health and infrastructure
Post-industrialization, the expansion in density inside the urban region, disinfection, and food security were necessary to live continuously with premium life in a metropolitan area. (Mullen et al., 2016) There is proof that urban dwellers' height was fundamentally beneath individuals dwelling in urban territories during the beginning phases of industrialization of society's economy and modernization. Like this, they experienced an urban penalty. (Groote & Tassenaar, 2020) In the past 50 years, the departure of the middle class and jobs to the surrounding suburbs in the United States, other developed countries have led to intense urban poverty and increased racial segregation, leaving the cities with diminished capacity to meet the needs of increasingly impoverished populations. These disparities led to a resurrection of the earlier concept of the "urban health penalty." The "urban health penalty" rubric draws specific attention to the poor health conditions that persist in many inner cities that describe the resulting inequalities in health and point to the necessity of improving health conditions, particularly among disadvantaged urban populations. However, this approach tends to equate "urbanness" with disadvantages, and urban health becomes synonymous with diseases among the poor minority of the inner cities. The idea of an urban penalty or urban premium is related to the effect that living in a high-density urban environment has a standard of living, which includes physical infrastructures, social infrastructures, and health facilities. In growing cities, the government provides public health facilities and sanitation facilities to improve the premium living in an urban area. Health services in urban areas, particularly hospital services available to the urban elite and middle class, were evident in the current COVID-19 scenario. (Reis, 2009)
Similarly, private-sector health services are concentrated in cities so that overall, urban populations have significantly greater access to health services than rural people. The urban penalty approach posits that cities focusing on poor people and expose them to unhealthy physical and social environments. For an urban area to contribute to the urban premium, it should be situated within a broader city-wide development strategy, with density, connectivity, and diversity as core objectives. (Mullen et al., 2016)
Density Comparison – Walled city area, Ahmedabad & Dharavi, Mumbai
To understand the density as an urban attribute relating to the COVID-19 pandemic, the two cities, the Walled City area, Ahmedabad, and Dharavi, Mumbai is considered to critically analyze the current scenario.
"The health problem is not related to urban density but rather to structural inequalities and the quality of urbanization, and the urban premium will likely not turn into an urban penalty as agglomeration benefits continues to prevail." — OECD Policy Responses to Coronavirus (COVID-19) Cities policy responses Updated July 23, 2020.
The walled city was found in 1411AD, on the eastern bank of the river Sabarmati. Which is also known as a Kot-Vistar in the regional language. Also, walled city Ahmedabad is India's first World Heritage city. Ahmedabad walled city area is a highly populated dense urban core of the city. More than 600 pols are there within the Kot-Vistar. Every house in this area has two sharing walls with adjacent structures. The high density and character of this settlement in this area, the people, inhabit nearby were 7 to 8 people are living in one house or more than 30 people in one Khadaki (Enclosed unit of settlement guarded by a single gateway used by a large number of families). Khadaki is also known as a pol. Pol house is a vernacular structure of this place. The traditional city center within the fort walls has a large concentration of commercial activities and narrow streets—the eastern sector accommodating large, small industries and low-income group families.
In the second week of March, the first COVID – 19 positive cases were reported in Ahmedabad. By the end of the month, the city had 225 confirmed cases with 3 deaths; by April 13, the town had 282 confirmed cases, out of which 27 were domestic, and 15 were from international travelers. The rest of the patients were affected by local transmissions within Ahmedabad's walled city, directly/ indirectly linked to the Tablighi Jamaat Markaz held in Delhi's Nizamuddin. By the time identifying the people who attended Tablighi Jamaat, the coronavirus spread was at its peak. Patients with asymptomatic & L-type coronavirus cases were detected in the area, which resulted in a high mortality rate (6.7%) in the central zone of the walled city area.
Looking into the current scenario at the walled city area, 120 people per hectare population density (Census of India 2011) must be considered when recommending social distancing and home isolation. The Centre's guidelines for home isolation clearly states the need for a ventilated room. The walled city is spread over roughly
8.7 sq km and is densely populated. In such a situation, home quarantine is not advisable despite the conversion of the Huj house and community hostels, into a transitional shelter for people, which was not adequate for the population of Kot-vistar. There is much uncertainty around the policy measures implemented and the on-ground reality. The increase in confirmed cases and fatality rate exhibit a contrasting picture, policy measures, and late implementation thus, the outcomes contradict policy adherence and efficacy.
On the other hand, Dharavi, which is situated in the Mumbai metropolitan area, one of Asia's largest slums, spread over 2.1 sq km, has about 10 lakhs of 2,77,136 per sq km density. On April 1, the first case was recorded positive for COVID — 19, posing a threat to the city's large hotspot. On June 12, Dharavi recorded 2,013 coronavirus cases, but its daily growth rate was 1.57 percent against the city's 3 percent and 5 percent at other wards. From June 10 to 14, six deaths have been reported, taking the count to 77. With houses just 10 feet × 12 feet, providing shelter to large families of seven to eight members, transmission through the community was inevitable. Since home quarantine was never an option in Dharavi, the focus was always on setting up maximum institutional quarantine facilities like the Rajiv Gandhi sports complex, schools, and community halls.
"A densely packed area in the megacity of Mumbai, a strong focus on community engagement and the basics of testing, tracing, isolating, and treating all those that are sick is key to breaking the chains of transmission and suppressing the virus." — Source
The Walled area of Ahmedabad city is renowned as India's first world heritage city. While Dharavi being Asia's largest slum area, significantly has an annual turnover of US$ 1 billion in GDP of the country. These urban cores remain the best opportunity for the citizens to live in. During the COVID-19 Pandemic, Dharavi's survival rate, which has a higher density than the walled city area, was efficiently maintained with the minimum impact from the vulnerable COVID-19 situation. The walled city area faced a higher mortality rate because of inadequate social infrastructure concerning density, transitional space for health care facilities.
Hence, the walled city area has lesser accountancy of the existing resources converted to healthcare centers. The rigor policy's late implication puts the residents' inhabitants at this place to pay their penalty in the urban trend. The urban core having attributes of urban premium is left open to a platform of urban penalty. Density creates congestion, and that congestion makes mismanagement in the contagious pandemic of the COVID-19 situation. Here, congestion is measured as proximity between people, which is the classic definition of density.
From the table mentioned above, it is seen that density is a minor factor that affects the urban area. For instance, Ahmedabad has a much less population density of 8362 and a mortality rate of 87.1 per million. The rest of the urban areas having higher density and fluctuating mortality rates. The more relevant factor affecting the people during the pandemic spread at a higher rate is people's age group as old people are more prone to disease, economic and social conditions, adequate, frequent health facilities, the government implemented guidelines & policies, planning strategies for city, etc.
Reimagining Urban Density Post-COVID
As we discussed earlier, Ahmedabad's core city area has different characteristics in terms of spatial identity. The site includes the famous Bhadra Palace, Hindu temple, informal commercial market, street vendor areas, formal commercial shops, open vegetables, fruits, and flower markets where everyday casual and dense traditional activities were used to happen before the pandemic. Earlier, no one was worried about social distancing and social gatherings for a long time but, the COVID-19 pandemic situation, brought in changes to the usual happenings, where, the formal spaces are forced to be used by maintaining social distancing to prevent the virus's spread. The local informal vendors cannot stay within the area to earn their daily wedges. They do not have the facilities to reside within the space.
Existing infrastructure and services in Ahmedabad should compromise people for giving a premium life as it has all the necessary health and sanitation facilities. Still, the current COVID-19 scenario proved that rather than creating the premium experience, it has been a penalty to the people. Whereas in Dharavi, it was blamed as an urban penalty in terms of sanitation and health facilities, eventually became an urban premium in the COVID – 19 scenarios.
Due to high urban density, there is much close vulnerable cause for the pandemic to reach the dense urban areas. Still, on the contrary, the recent study about the COVID-19 cases by the US researchers at Johns Hopkins Bloomberg School of Public Health, London School of economics, and IZA – Institute of Labor Economics has analyzed that the pandemic spread, and the hike is not related to the population density. (Bhadra et al., 2020)
Upon strategizing to contain the pandemic, the foreseen structure is through physical distancing and lockdown. The factors that influence the spread of the epidemic are temperature, humidity, wind speed, etc. For example, beneath 3° C, the effect of COVID-19 in China was found to have vulnerable conditions towards the people who were affected by the pandemic. The higher density hotspots, because of the better available healthcare facilities and the climatic condition achieve inverse mortality with density. Few other factors which relate more to area/site-specific are geographical & economic condition, prevailing health issues in the locality, genetic factors, availability of health infrastructures, locations of market spaces, government policies, age of the inhabitants, number of testing per million during the pandemic, etc. (Bhadra et al., 2020)
Density additionally has significant advantages for human livelihood and financial success. Worries about densely packed working places have provoked huge organizations to re-evaluate the requirement for unified workplaces, scatter staff to more modest rural hubs, or permit work from home. The density of structures is not similar to the density of the populations. A region's population density fluctuates broadly whenever estimated at the size of the plot, the square, the area, or the city. To improvise the condition of the current scenario, facilitating the combined effort of citizens civil societies, and local authorities to gain trust, improvise interaction within communities, and empowering social responsibilities for the locals which foreseen the task to recover from the pandemic. (Turok, 2020)
First, we analyze and explain differences in living standards over time and space in an integrated analysis. Urban penalty or urban premium existed at a specific moment in time in a particular area. We can assess how large (or small) it was and how it developed over time and space.
"The infrastructure of a city is a reflection of the government's priorities and shows what they care about." – Esra Lemmens, Design consultant.
Post-Covid, all government bodies, private developers, designers, and planners should come together on one platform and think of the new normal in terms of experiencing spaces, densely populated informal markets in an organized manner with the same experience in public, semi-public, private areas that can be redesigned with new changes correlating to the COVID-19 pandemic situation. But Should this New-normal compromise a premium life? To implement this New-normal, it is necessary to identify the strengths of the place. For example, in Netherland, the province Fryslan had a transition from premium to penalty, from the premodern to modern from the middle of the 19th century. This transition seems to have caused a lack of care and cure factors in urban areas, which the author explained. This care and cure scale should be improved in urban areas to tackle the effects of population density. These care and cure scales may vary based on different cities and towns regarding clustering and population density. (Groote & Tassenaar, 2020)
The pandemic's health and economic consequences worsened due to the variation in establishing an adequate policy response. Population densities are not arbitrarily allotted; instead, they may be related to surreptitiously mystifying factors. For instance, population densities can be influenced by locational productive advantages, regardless of whether natural or man-made, which affects financial conditions. These factors confuse the severity of disease spread with density. The difference in timing at the beginning of the infection can produce cross-sectional contrasts in the flare-up's seriousness at one point as expected. (Provenzano et al., 2020)
Three studies have inspected the connection between density and COVID-19 rate in the United States. The first study done by Wheaton and Kinsella Thompson utilized information from 351 cities and towns in Massachusetts to give a cross-segment examination of the per capita disease rate. Population density has a financial and factual critical constructive outcome on the percentage of the infection. The positive connection between population density and the portion of positive tests, however, this relationship appears to decrease after some time. The second study was done by Almagro and Orane-Hutchinson, also look at this connection yet useful information on the number of tests and positive results across NYC zip codes. A third study was done by Hamidi, Sabouri, and Ewing to archive a level relationship among density and prevalence at the regional level control population. Critically, these investigations elucidate the connection between density and the pandemic's spread, yet do not endeavor to recognize a form. They also found a causal relationship, nor did they talk about the timing of the outbreak. Density has influenced the flare-up's timing in every area, with denser areas bound to have an early explosion. Variation in density may affect the conduct reactions to the pandemic, which would influence the outbreak, spread, and seriousness. (Provenzano et al., 2020)
Urban areas are regular places for social communications, dense living, and close contact. Eventually, these dense urban areas became illness hotspots. Density is related to an unexpected appearance of the COVID-19 pandemic, so urban areas get a head start on the spread of the infection when the COVID-19 pandemic has shown up. It was not quicker or deadlier in smaller towns and at populated peripheries. These cities are vulnerable to the COVID-19 pandemic situation because of the crowding that happens in these dense areas. The aspects that can contain this vulnerable sound situation are taking precautionary measures — access to the healthcare and demographics. Understanding and predicting the dynamics of future waves of viral outbreaks in urban areas help policymakers to better plan and execute steps for the densified urban regions in the future. (Provenzano et al., 2020)
Post-COVID communities should look into the possibilities of redesigning the open green spaces, public formal and informal markets, recreational spaces, and all other amenities. How can we decentralize the services and health facilities in dense communities? By keeping social distancing and staying behind the mask, how can we have more spontaneous meetups and diversity in the dense community?
---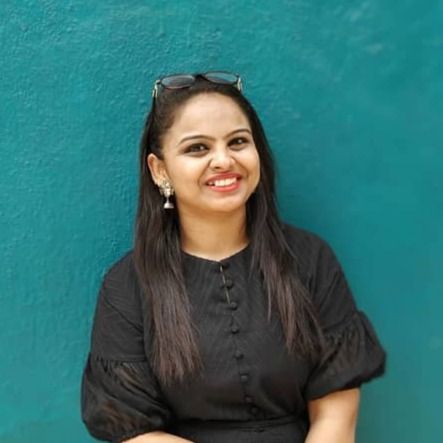 Pooja Mehta
A spatial expression of society and its culture have a huge impact on cities' growth. Architecture and Urban Design are for Pooja to experience & exploration a different culture. She is from Ahmedabad, India. She recently completed her M.Arch. course from the Manipal school of architecture & planning, MAHE, Karnataka India. She has developed her interest in culture & heritage, socio-ecological, socio-spatial & people-centric design.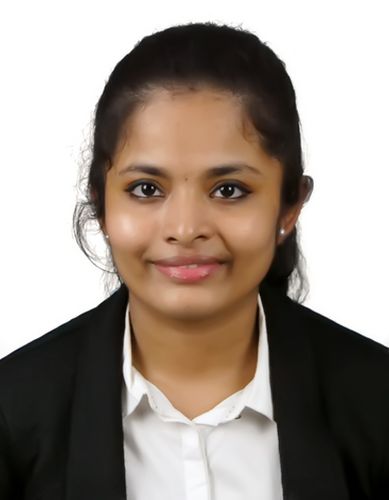 R. P. Harini
R.P.Harini is an architect and an urban designer, who works towards creating innovative design with eco-friendly practices both on a small and large scale. She is more interested in, the research that scrutinizes to a derivate and re-solves an issue that exists in the city/ in a community, with creative design innovation but wholly orienting towards the context and surrounding environment. She likes to understand community-based design, its need, evolution through time. Her ideology is towards learning and exploring the natural aspects of the urban environment to bring them as the solution for many disastrous problems that are evolving through time.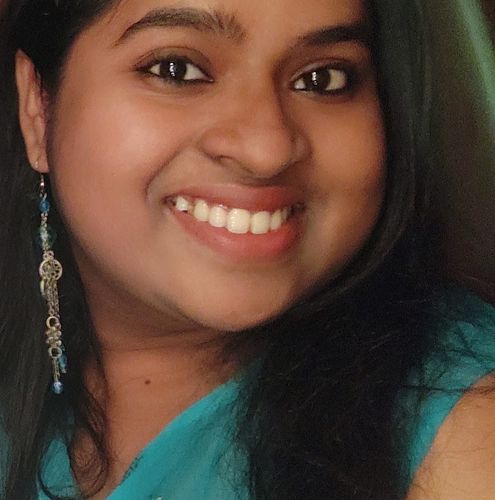 Sidhartha Dutt
Sidhartha Dutt is a solutionary architect and urbanist who believes in smart work and is always enthusiastic to create and implement innovative high-quality solutions for projects. She also likes to learn and explore contextual responses of different places around the world by understanding design ideas and new technologies. Her area of interest includes people-centric design, heritage development, and urban conservation of historic cities.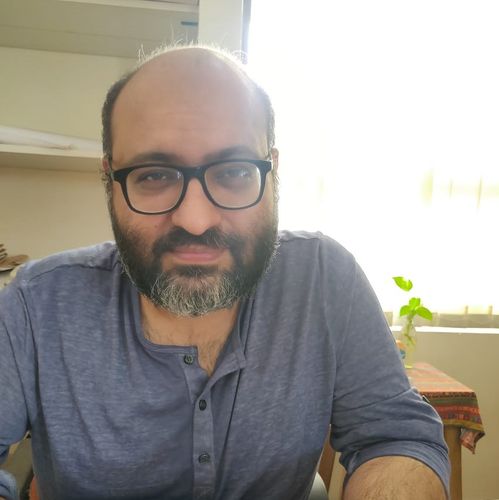 Prof. Purushottam Kesar
Purushottam Kesar is interested in urban studies, with a focus on bringing practice closer to theory building. He teaches at Manipal School of Architecture and Planning, Manipal.