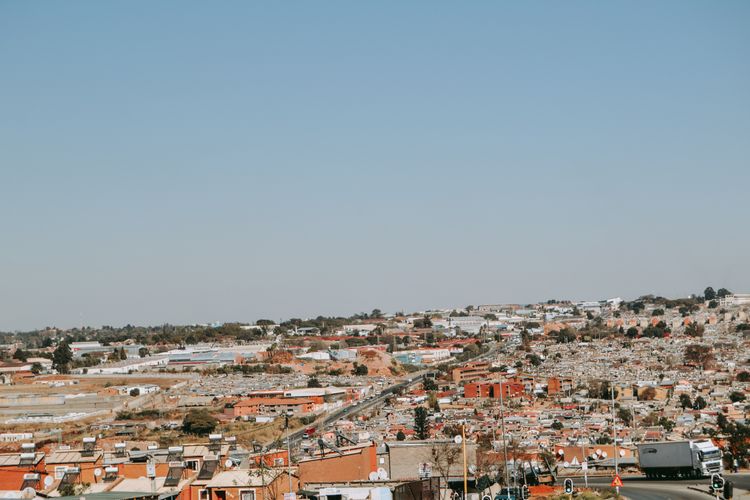 Photo by Sandy Ravaloniaina on Unsplash
Call for participants
Democracy Studio & for Cities collaborating with Traveling Circus of Urbanism on urban exploration trip in Africa from October 2021 to July 2022
The African continent will host one-third of the world population in the next generation and went these last years through social, economical, and environmental transformations at a spectacular size and speed. Julien Carbonnell (Democracy Studio) and Mariko Sugita (for Cities) collaborate through the Traveling Circus of Urbanism to explore the African urban development and digital transformation by joining different local projects and providing a temporary workforce to accelerate their achievements.
To do so, we are gathering a small team of international urban practitioners with complementary skills willing to experience the urban practices in Africa from the field, in a trip of 8 to 10 months (flexible). Our mission aims to showcase what makes African cities vibrant nowadays and will be directly exploited by the participants in a free collaboration fashion through book(s), video documentary, educational programs, digital content, and other independent opportunities to build together…
PROGRAM (flexible: no need to be part of all, can participate on shorter-term):
Oct/Nov '21: Cape Town, South Africa. Collaboration with

The Civic Tech Innovation Network

a platform wiling to index, organise and boost the African civic technologies and civil participation in decision-making for the future of the continent.
Dec/Jan '22: Lomé, Togo. Collaboration with

L'africaine d'architecture

on the project HubCité. Fab-lab in Lomé organizing a food waste collection to compost it and redistribute it in family gardens in the neighborhood. The gardens are equipped with sensors of the soil moisture which are shared on a digital map, giving the state of dryness/water in the city. The mission will consist in creating educational support (video tutorials and craft books) to educate the population in handling the issue.
Fev/Mar '22: Yaounde, Cameroon. Collaboration with

geo.sm

an open data platform and local social network establishing digital maps and GIS in Africa, creating the infrastructure for interaction of inhabitants by geo-locations. In interaction with the new urban innovation lab DiverCity, we will work on existing datasets, both on the analysis and the valorisation of it to a mainstream audience.
Avr/May '22: Nairobi, Kenya. Program to be determined. Target collaboration with

UN-Habitat

.
Jun/Jul '22: Addis Ababa, Ethiopia. To be determined. Wrap up the work done these last months. Finalise the book, presentations, etc. Start to exploit all material collection for conference, services…
The project does not offer direct remuneration, but we are collecting grants from different development banks. Housing and working facilities will be provided.
APPLICATION FORM:
https://forms.gle/Z6P2wkkTNk3GYhUx8