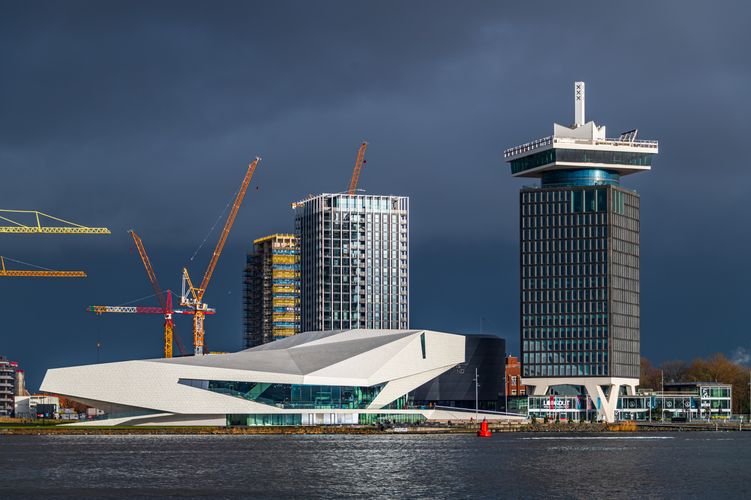 Photo by Bobby Born
This is a post by a talented urban designer and architect Prisca Arosio from MELITA STUDIO.
---
"Amsterdam is in demand, increasing in size by around 11,000 inhabitants per year. The City of Amsterdam wants to facilitate this growth and at the same time reduce pressure on the housing market. By 2025, its goal is to enable the construction of 52,500 homes within the city boundaries" — City of Amsterdam official website.
This article lists some very unique but interesting residential developments along the waterfront which were built only in the last 50 years in the city of Amsterdam. Explore the "new" city development and have a break for a coffee or lunch. It would make you feel like you are part of Amsterdam's upcoming eye opening attractions.
Places to go, projects to check out
Read
Organizations
Dutch urban design offices:
Organizations:
---

MELITA STUDIO
Melita studio is an open office that works in the field of architecture, urban design and architecture. It is distinguished for a research-driven process.
Melita studio is founded by Prisca Arosio and she collaborates with numerous people and entities. Prisca Arosio is an urban designer, researcher and Dutch registered architect. Her interest in urban strategy focuses on public spaces and their social interaction. Prisca holds a MSc in Architecture, Building and Planning from the Technical University of Eindhoven and a BSc in Architecture from Politecnico di Milano. She worked in diverse Amsterdam-based offices. She got experienced in landscape architecture and architecture projects at Kettinghuls office and urban design approach at Basta urbanism. In addition, she participated in the organization of the AA visiting school, the house of politics 2018 and she was part of the jury panel 'Tamayouz award' (architecture competition) in 2018/2019/2020.